Google announced in November 2022 that it would soon be possible to track deliveries directly on it. Gmail app inbox. The update has been released and is now available for Android and iOS devices. All users will receive the new feature gradually over the coming weeks.
With the new tool, Gmail users will be able to access Estimated delivery datebeside Request Number (in some cases it can be copied with one touch) and a "Tracing" which will redirect to the carrier's official website. Finally, situation The order will be divided into three stages: ordered, sent (transit) and delivered.
The solution promises to make life easier for those who use email from the platform to shop online, as it will optimize the process of tracking deliveries. Fortunately, the solution is also posted for users in Brazil.
How to track parcels via Gmail?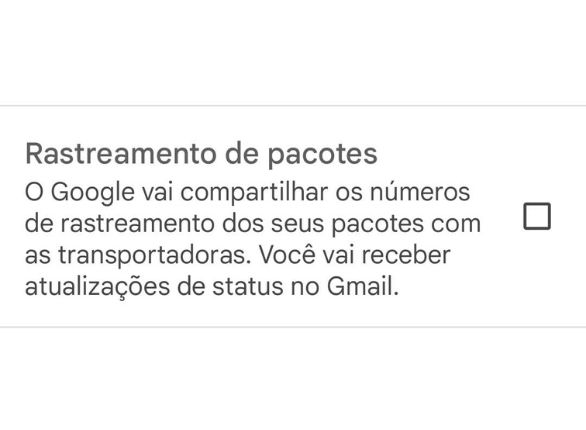 To activate the new Gmail feature on mobile when it's available on your device, simply follow the instructions:
on android
Open Gmail application settings from the side menu;
select your account;
In the "General" section, tick the checkbox under "Package tracking".
on iOS
Open Gmail application settings from the side menu;
go to the "Data Privacy" section;
Activate the "Package tracking" switch.
Source: Tec Mundo