twitter It is one of the best social networks in the world for its ability to connect people in real time. With its 280-character format, it allows users to share concise information with a global audience. It is also an essential news tool where you can find real-time updates on important events and trends.
The platform also allows users to follow their political leaders, celebrities and experts in various fields. Hashtag functionality makes it easy to search and follow specific conversations. However, in recent months, some believe that Twitter has ceased to be Twitter, and although it remains one of the most requested and used social networks in the world, it is no longer exactly as they remember it.
Spill, the surprising alternative to Twitter
However, since the Twitter acquisition Elon Musk, the situation was quite complex; especially when running the company. Many employees were laid off in the first decisions made by the American businessman who wanted to cut costs and achieve immediate profitability after leaving a considerable millionaire in his social network purchase.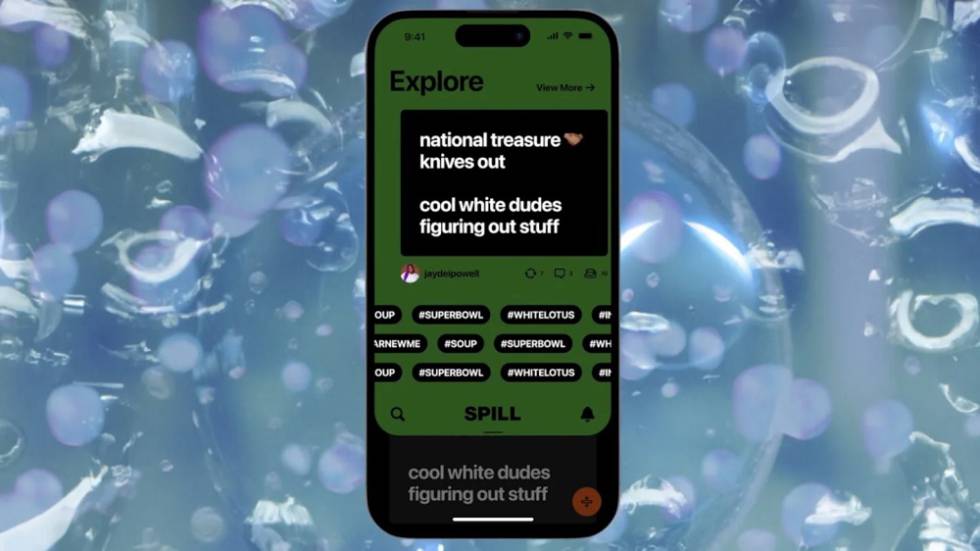 But they say that he who sows wind gathers storm, because from that mud comes mud that spills. Spill is the new alternative to Twitter. Mastodon and other social networks is an app designed and created by former employees who were fired by Elon Musk in his early days at the head of the media company. They currently have around 100,000 registered users and have raised nearly three million dollars from different investors who have committed to their long-term viability.
What makes Spill such a special app?
In the same way as Twitter, Spill offers a timeline or feed that accumulates news happening in real time. 'Spills' are basically 'tweets' that users can post, which can also generate economic benefits from their content. These payments will come from viral content and will be automatically measured through the 'blockchain' technology associated with cryptocurrency culture.
To differentiate itself from Twitter, content moderation and censorship will come directly from unidentified artificial intelligence models. Ultimately, what Spill wants is to reward content creators by directly impacting their finances by allowing them to stay on their social networks, engage with the app, and do exactly what they do on Twitter. Elon Musk's long arms.
Source: Cincodias Elpais