The photo began to circulate on Tuesday, February 21, in social networks. selfie US Air Force pilot with one of the spy balloons shot down by the army.
The veracity of the image was confirmed by the Pentagon on February 22.
The selfie was taken from a U-2 reconnaissance aircraft on February 3, the day before it was shot down by the United States, according to the publication. The photo shows a hot air balloon hovering above the ground carrying what appears to be solar panels that the State Department said were used to power its sensors. The agency said the balloon also had antennas to receive messages.
On Wednesday, Pentagon spokeswoman Sabrina Singh said "most of the balloon, including the payload, has been recovered," Politico reported.
To this day, China maintains that the balloon shot down by the United States was not a spy balloon. He accused the United States of "overreacting" and violating the spirit of international law.
Source: Digital Trends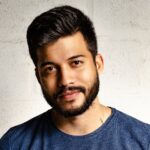 I am Garth Carter and I work at Gadget Onus. I have specialized in writing for the Hot News section, focusing on topics that are trending and highly relevant to readers. My passion is to present news stories accurately, in an engaging manner that captures the attention of my audience.