The US financial regulators, the Fed, the Treasury and the FDIC (Deposit Insurance Corporation), have presented an action plan in relation to the failure of Silicon Valley Bank. It provides support to depositors and the provision of emergency funds intended to protect financial institutions affected by the collapse of the SVB.
CNBC, citing Fed Chairman Jerome Powell, Treasury Secretary Janet Yellen and FDIC Chairman Martin Grunberg, said regulators have developed a plan to support savers and urgently fund banks and other financial institutions due to the failure of Silicon Valley Bank, which focused on financing technology. Opening.
What the support plan includes:
The Fed will create an emergency financing program to protect financial institutions affected by the collapse of the SVB. The facility represents loans for up to one year to banks, credit unions, and other financial institutions.
The US Treasury will release up to $25 billion from its currency stabilization fund in support of the Term Financing Program (BTFP).
Bank rescue measures will not be applied at the expense of taxpayers.
Collaborators SVB, as well as depositors at Signature Bank in New York, which was also closed by the regulator's decision, will have full access to their deposits from March 13. Shareholders and some unsecured creditors will not be protected and will lose their entire investment.
Funds from the FDIC Deposit Insurance Fund will be used to cover deposits.
Treasury Secretary Janet Yellen also said there would be no government assistance for the SVB.
What happened:
On March 9, SVB Financial, the parent company of SVB Bank, announced an emergency sale of $21 billion in bonds from its portfolio and a subsequent loss of $1.8 billion.
Venture capital funds advised new portfolio companies to withdraw funds from SVB due to concerns about the bank's financial stability, which investors did.
The massive outflow of funds put the bank's liquidity in doubt. SVB shares collapsed by 60% in two days, as a result of which trading in its securities was stopped.
As of March 11, 2023, Silicon Valley Bank is closed and placed under FDIC administration. This was the largest collapse of a US lending institution since 2008, the SVB bankruptcy directly impacts venture capital investments and the fortunes of startups around the world.
SVB was ranked 16th in the list of the largest US banks, its capitalization exceeded $200 billion.
Author:
anastasia mariana

Source: RB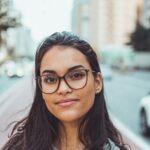 I am a professional journalist and content creator with extensive experience writing for news websites. I currently work as an author at Gadget Onus, where I specialize in covering hot news topics. My written pieces have been published on some of the biggest media outlets around the world, including The Guardian and BBC News.