HE Google Glass Enterprise EditionThe production of 2018, the last link of the smart glasses series launched at the beginning of 10 years, was stopped. The closure of the project was confirmed Wednesday (15) by the Mountain View company.
In an update posted on the wearable's support page, the search giant reported that the device is no longer on sale and revealed that there is no software update planned. The company also said: Will support the product until September 15 this year.
The recently discontinued version was a variant of the original Google Glass and evolved into augmented reality (AR) glasses for business users. With this, employees in companies and industries can stay connected while working hands-free.
The model that received an update in 2019, Google Glass Enterprise Version 2.0includes improvements to the processor, battery, and camera. The AR device was sold for US$999, which is the equivalent of R$5,200 at the quote of the day.
Are new AR products on the way?
despite closing From Google Glass Enterprise EditionBig tech, he said, is committed to augmented reality projects. Therefore, it cannot be ruled out that the company will launch other products with the technology in the coming years.
There may be a couple among possible future exits smart glasses that can perform translations in real time, displays the text in the lens. Working with Google Translate, the gadget was announced at the 2022 Google I/O developer conference.
On this occasion, Sundar Pichai, CEO of the company, Google AR Glasses It aims to be as simple as possible in order to help both tourists traveling abroad and people with hearing impairments. There is currently no information about the launch of the device.
Source: Tec Mundo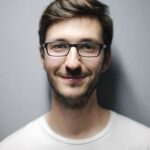 I am a passionate and hardworking journalist with an eye for detail. I specialize in the field of news reporting, and have been writing for Gadget Onus, a renowned online news site, since 2019. As the author of their Hot News section, I'm proud to be at the forefront of today's headlines and current affairs.