Have you ever turned on your laptop, computer, smartphone or video game console and the screen went blank? Only those who have experienced this situation know how sad it is to face this problem and not know what to do. There doesn't seem to be a solution for something this strange. But the good news is that it just looks the same.
There are some alternatives to circumvent this issue, which can recur on some devices and device types. Depending on the cause, you may be calm as it can be resolved.
If you are experiencing this, keep following this text to get valuable tips and information on what to do. Below you will find ideal solutions for each type of device.
At the end of the reading, a Tecmundo coupon if you need to buy an accessory or even a new device.
Why is the screen black?
Black screen can be caused by different reasons. It could be a hardware issue, software, overclocking, drivers, OS update or even a virus.
Causes can still be related to a burned-out screen, poor screen contact, battery problems, factory-faulted or corrupted operating system, and lack or excessive power.
The important thing is to first try to identify the cause and then figure out how to fix the problem.
What to do when the laptop has a black screen?
If you turn on the laptop and see that the start screen is completely black, try to fix the problem with one of the following options:
Operating System: Windows
1. Check that the power and power cables are inserted correctly.
2. Check if the LED light is on. If so, there may be a software update that can take from 30 minutes to an hour, depending on your machine model. Wait this time for better evaluation and find out if you should continue.
3. Check if the problem is with the "Power" button (turning the laptop on and off). Sometimes it can become worn or damaged with use.
4. If the charger is faulty, it will not operate the laptop properly. Use another charger as a test to find out if this happens. If it works, you probably need a new charger.
5. Press "Ctrl" + "Alt" + "Delete" keys simultaneously. After a few seconds, a window will appear with the control area to restart the device or close some applications via the task manager.
6. Press the "Power" button for 10 seconds until the laptop shuts down, then press the "Power" button again as you normally would this time. In most cases, this already solves it.
7. Press the "Windows" + "B" + "Power" keys simultaneously. Wait until the laptop completely shuts down. Wait a few seconds and reconnect normally by pressing the "Power" button. If this procedure doesn't fix the problem the first time, it may work on the second or third try.
Extra tip: We've already talked about it privately How to fix black screen error in Windows 11. It's worth checking if this is your machine's OS.
Another good tip is to use dell coupon to take advantage of the brand's best deals on the latest generation notebooks and computers.
Operating system: macOS
1. Check the Macbook's power connection. Make sure the charger is connected and working properly.
2. Restart your Macbook and see if the black screen issue has been resolved. Often times, when running many applications at the same time, the machine may throw this type of error.
3. Reset the NVRAM/PRAM. Non-volatile random (NVRAM) is what Macbook uses to store different settings within itself. From speakers to hard drive. To reset NVRAM, follow these steps:
Turn on the Macbook by pressing the "Power" button.
Press "command" + "option" + "P" + "R" keys at the same time after hearing the boot sound.
Release the keys while the Apple logo flashes on the screen.
4. Reset the system management controller. See how below.
Turn off your Macbook.
Connect it to the charger and leave it connected to the power source throughout the entire process.
With the Macbook turned off, simultaneously press and hold the "shift" + "control" + "option" + "power" keys.
After holding the keys for a few seconds, release them to see if the black screen issue is resolved.
5. Reinstall macOS. See how:
Before proceeding with this option, make sure your backup is up to date, because after reinstalling macOS you may lose files that were not saved in the last backup.
Press "command" + "R" and enter recovery mode.
You will see the "macOS Utilities" window.
Select the "reinstall macOS" option.
From now on, simply follow the recommendations made by the machine to complete the reinstallation. The steps vary from macOS version to version.
Always keep your computer safe and save on subscriptions by renting an antivirus. kaspersky coupon. These are special discounts up to 50%.
How to remove black screen from mobile phone?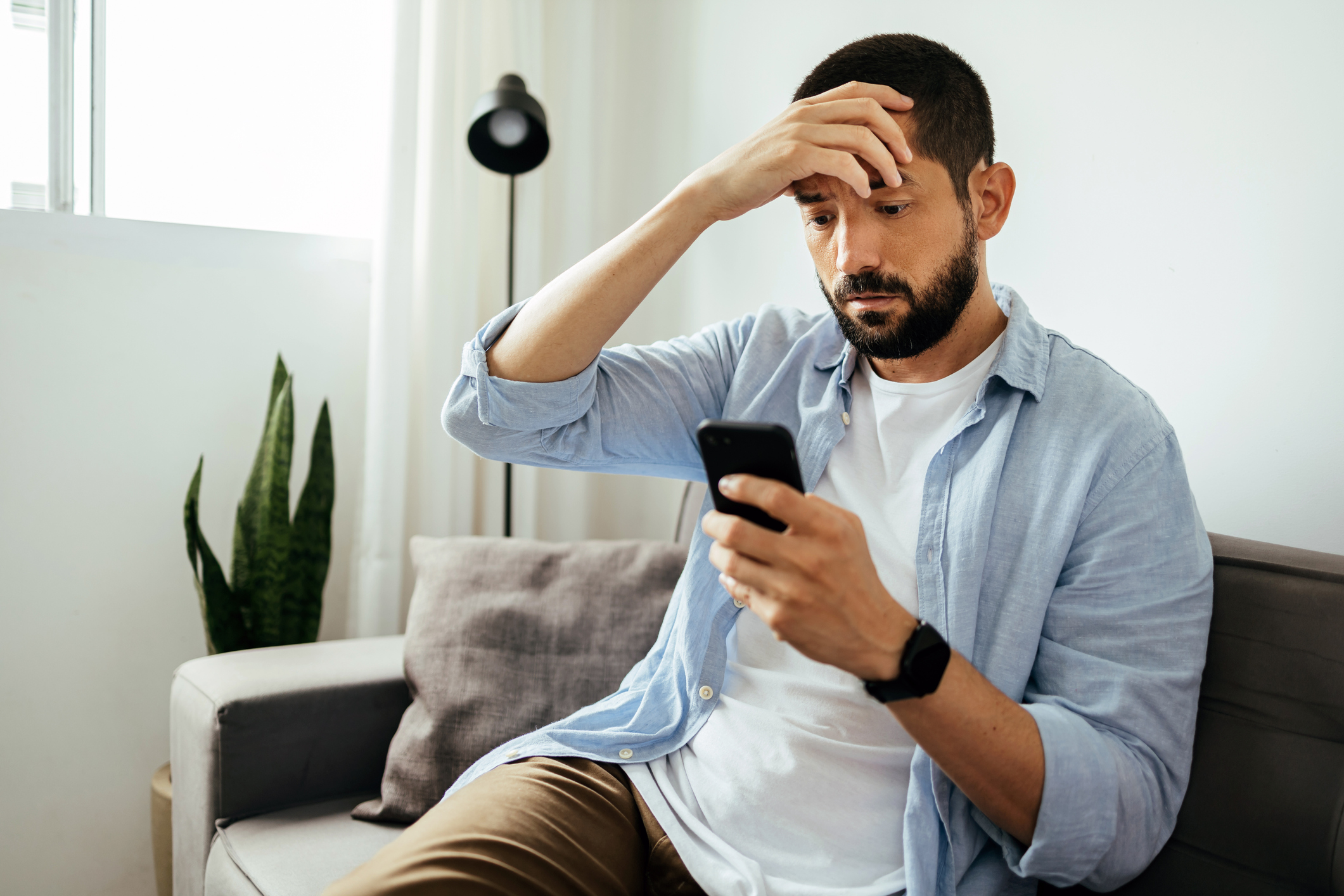 Until that time It can also appear on black mobile phones and the most common causes are hardware problems, viruses or badly installed apps, but there are possible solutions that vary depending on your phone's operating system.
Operating System: Android
1. Force turn off the device. Most of the time, software problems can be the cause of the black screen.
2. Check if the device has an updated operating system. To find out if a new version of the operating system is available, go to Settings > About device > Update software.
3. Look for any newly installed apps that might be causing the problem. In this case, to resolve this, go to Settings > Apps and then uninstall the app.
4. If none of the previous options work, a final and more radical attempt is to reset the device. You will lose all data with this action, but you may end up with a black screen. To reset, go to Settings > General > Reset and select "Reset All".
Operating system: iOS
1. Plug the iPhone into the charger and make sure the power supply is working.
2. Restart your device by pressing and holding your iPhone's power button for a few seconds. So it will restart.
3. Make sure that apps you have recently installed are not causing this problem. To uninstall an app, you can long press on it. When shaken, click on the "X". So it will be removed.
4. Check that there are no updates for the operating system. To check go to "Settings" go to "General" and check for "Software Updates".
5. As a last resort, you can factory reset your device. We do not recommend this option if you are not sure if your backup is up to date because this reset will erase all your data on iPhone. To do this, go to 'Settings', then 'General', select 'Reset' and then click 'Reset All'.
If you need a new device, coupon Casas Bahia To buy smartphones with discounts of up to 15%.
How to fix black screen error in games?
check out Below are some options that can fix the black screen issue on computers and video game consoles.
Computer games
1. First of all, you can update your video card driver. Be it Intel, Nvidia or AMD. Search for the desired version on the official websites of these companies and download it to your computer.
2. Try reinstalling DirectX.
3. To find your DirectX version, go to your machine's search engine and type "dxdiag". You will then see the version of your DirectX in the window that will open. Use an updater to handle it.
4. If the problem is with a specific game, navigate to that game's icon and right-click on it. Go to "Properties" and click "Open file location".
5. In the window that opens, go to the game icon again, right-click on it and select "Properties". In the "Compatibility" tab, check "Run this program in compatibility mode" and select the correct version of your Windows. Also check the "Disable display scaling on high DPI settings" and "Run this program as an administrator" options. Finally, click "OK".
PlayStation 4 games
1. Press the "Power" button on your PlayStation 4 until you hear the second beep to enter safe mode.
2. Connect the DualShock 4 using the USB cable and press the PS button.
3. Select one of the 7 options given by the console. We recommend choosing "Restart PS4".
xbox
1. Turn off the Xbox and unplug the power cord.
2. Plug the power cord back in and turn on the Xbox by pressing the "connect" + "unplug" + "power" buttons.
3. The "Troubleshooting" screen will appear after an audible prompt.
4. You can factory reset your Xbox (this will fix the problem in most cases) or do an offline system update.
5. To update the system offline, download the file from the website specified by your console. Save the update file to a pen drive, connect it to the console, and follow the system-instructed steps.
—
Do you want to continue having fun? enjoy it amazon coupon for paying less and getting exclusive benefits on the best games on the market.
Source: Tec Mundo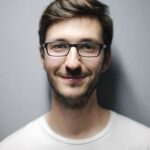 I am a passionate and hardworking journalist with an eye for detail. I specialize in the field of news reporting, and have been writing for Gadget Onus, a renowned online news site, since 2019. As the author of their Hot News section, I'm proud to be at the forefront of today's headlines and current affairs.