The banking crisis in the US and Europe acquires new details: the authorities consult with billionaires, credit institutions demand state guarantees and, against this background, the United Arab Emirates concludes strategic agreements with Egypt, Russia increases exports, Turkey waits Black sea gas. RB continues to follow the key news in the field of finance and entrepreneurship in the world and in our country.
The US government has hired Warren Buffett to advise it on the "current turbulence" (banking crisis). The billionaire was also hinted that he could invest in the regional banking sector.
First Citizens banking group has shown interest in buying the bankrupt Silicon Valley Bank (Bloomberg).
The largest Swiss financial holding company, UBS, intends to acquire the country's second-largest bank, Credit Suisse, but requires $6 billion in state guarantees from the authorities (Reuters).
Turkey's energy ministry expects gas supplies from the Black Sea to start at the end of April, previous deadlines being broken due to the earthquake.
Russia in 2022, with a turnover of goods worth $591.5 billion, entered the top 10 exporting countries (up to 10th place two points). The top three are traditionally China, the United States, and Germany. The greatest growth in exports was shown by nickel, fertilizers and mineral fuels.
A batch of counterfeit nickel was found in the London Metal Exchange (LME) warehouse in Rotterdam: ordinary stones in bags were found instead (Bloomberg).
Abu Dhabi Ports Group, the largest logistics operator in the United Arab Emirates, has signed a 30-year concession agreement with the Egyptian government for the development and operation of the port of Safaga: the company will invest 200 million dollars in the modernization of the port in exchange for the right to use
The Chukotka Autonomous Okrug government resigns in its entirety.
Aeroflot suspended flights to Sochi on March 19 and 20 due to heavy fog. For the same reason, only 2 of 57 flights were operated from Sochi airport overnight.
Delovaya Rossiya proposed to attract businessmen under criminal articles only in case of repeated violation, and for the first time punish under the administrative code (TASS).
The rental of electric scooters will increase by a third: the Moscow authorities plan to issue 60 thousand permits in 2023, and in 2022 there were 40 thousand (Izvestia).
The average income of Russian taxi drivers per shift increased by 33% during the year. At the same time, the cost of a trip for customers and the number of trips per shift also increased (RIA Novosti with reference to a study by GTK Holding).
Author:
Ekaterina Alipova

Source: RB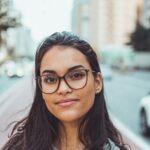 I am a professional journalist and content creator with extensive experience writing for news websites. I currently work as an author at Gadget Onus, where I specialize in covering hot news topics. My written pieces have been published on some of the biggest media outlets around the world, including The Guardian and BBC News.