By the end of 2022, Russia increased the export of goods to $591.5 billion and ranked last among the top 10 exporting countries. We moved up two positions, while Hong Kong fell out of the top ten.
The rest of the picture is similar to last year, according to RIA Novosti experts. They analyzed data from the national statistical offices of the world's 60 largest economies and formed a sample of the top 30 countries that submitted full reports.
The top ten key exporting countries look like this:
China ($3.6 billion)
USA ($2.1 trillion),
Germany ($1.7 billion)
Netherlands ($760.6 billion) – a year earlier this place was taken by Japan, countries switched places,
Japan ($747.6 billion)
South Korea ($683.6 billion) – retained its seat,
Italy ($657.2 billion),
France ($626.7 billion)
Canada ($599 billion)
Russia ($591.5 billion).
Italy, France and Canada moved up exactly one position each, as Hong Kong "dropped out" of the top ten, from 7th to 11th (giving us the step and helping the growth of the Europeans and Canadians).
Australia (from 18th to 20th) and Indonesia (26th to 28th) moved up two places, as did Russia.
Saudi Arabia made the most significant jump: up six points (from 13th to 19th place), followed by Norway and a jump of five steps (from 28th to 33rd place).
Switzerland didn't even make the top 20, sitting in 21st place, while Ireland dropped out of the top 30 entirely.
In total, in 2022, the qualifying countries increased the volume of export deliveries by 10.2%, to $19.98 trillion. And again, Norway (+68%) and Saudi Arabia (+48.3K) "rushed" forward most noticeably.
The decline in indicators, as you can guess, is in Japan (-1.3%) and Hong Kong (-9.2%).
These observations from RIA Novosti colleagues will be well complemented by analytical infographics from RBC researchers.
Having studied the data of the Federal Customs Service of the Russian Federation, experts found out which products Russia began to export more from the country, and which turned out to be unpopular (and there is a decrease in them).
Exports increased significantly:
nickel (+190% by 2021 to $5.8 billion),
fertilizers (+54.3% by 2021 to $19.3 billion),
mineral fuels (+42.8 by 2021 to $383.7 billion).
The largest decrease occurred in:
ground transportation, except rail (-41.5% from 2021 to $15.7 billion),
furniture and bedding (-32.2% from 2021 to $2.6 billion),
gems, metals, pearls (-28.8 from 2021 to $800 million).
Author:
Ekaterina Alipova

Source: RB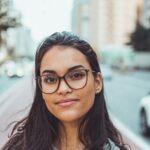 I am a professional journalist and content creator with extensive experience writing for news websites. I currently work as an author at Gadget Onus, where I specialize in covering hot news topics. My written pieces have been published on some of the biggest media outlets around the world, including The Guardian and BBC News.