Last Sunday (19), free file sharing site Zippyshare announces the end of internet activitiesIt is expected to cease operations at the end of March 2023. Launched in 2006, the site earned revenue only through advertising, as it was offered free of charge.
Announcing that it has closed its operations, Zippyshare also warned its users that they have until the end of this month to back up the files hosted on the platform. In a statement made by the company, it was stated that the service could not continue due to increased costs and decreased revenue.
"At the end of the month we have decided to close the project. Please make a backup of your important files, you have about two weeks for this. Until then, the site will be running without any changes. There are several reasons for the shutdown, ", published in a press release from Zippyshare.
Zippyshare shutdown
According to information from the similar website, Zippyshare receives more than 43 million visits every month, but the company claims that the number of users is constantly decreasing. It seems that many people are looking for more modern sharing services and stop using the platform.
Another issue causing a drop in the platform's revenue is ad blockers, as millions of users access Zippyshare and block the ads that appear on the site. That is, the cost of maintaining a large amount of traffic is high, but they cannot profit from it.
In a statement, Zippyshare claims that there are other reasons for the platform shutting down, but for all the reasons they will have to write a book. "To sum up, we are no longer able to administer the site," the company said in a statement.
Source: Tec Mundo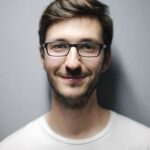 I am a passionate and hardworking journalist with an eye for detail. I specialize in the field of news reporting, and have been writing for Gadget Onus, a renowned online news site, since 2019. As the author of their Hot News section, I'm proud to be at the forefront of today's headlines and current affairs.