GitHub Copilot, a prolific AI-based development tool, integrates with GPT-4 and is now called GitHub Co-pilot X. In addition to the possibility of auto-completing comments and codes, the platform also offers voice input and chat interface, just like ChatGPT.
With evolution, Copilot focuses more on the development scenario and integrates natively with VS Code and Visual Studio. So, more than just suggesting code, the program now recognizes the lines and shows which error messages are displayed.
According to GitHub, developers will receive deeper analysis and specific explanations of what each code block should do, as well as run unit tests and receive recommendations for fixes.
Another innovation is Using Copilot for pull requests. Interested parties can now sign up for a technical preview of the first disclosures of AI-generated pull requests.
Additionally, the tool that helped develop now generates AI responses on documents. Copilot for docs is an experimental resource that uses a chat interface to provide answers to questions about language, frameworks and technologies.
Launches for the future
GitHub has taken the opportunity to announce features currently in testing and coming soon to GitHub Copilot X. For example, in the case of pull requests, functions are scheduled to suggest sentences and paragraphs at the time they are created.
Copilot should also win an app that automatically alerts when there aren't enough tests for a pull request, suggesting tests that can be edited, accepted, or rejected.
Source: Tec Mundo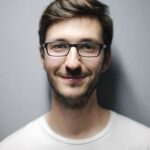 I am a passionate and hardworking journalist with an eye for detail. I specialize in the field of news reporting, and have been writing for Gadget Onus, a renowned online news site, since 2019. As the author of their Hot News section, I'm proud to be at the forefront of today's headlines and current affairs.