Just like the beginning of Fox movies or The famous "Ta-Dum" from Netflix.Wikipedia also debuted its opening sound, its opening curtain, which was created as part of a community competition by the Wikimedia Foundation.
As part of the Sounds of All Human Knowledge competition, Wikimedia believes it has found an audio clip describing its mission.
The winning entry was submitted by Thaddeus Osborne, a nuclear engineer and music producer from Virginia, USA. Here is how he describes the sound:
"My sound logo welcomes your audience to the world of information. The sound of a page turning quickly turns into a library, like a whirlwind of writing, clicking and rustling paper, which promises great reserves of wisdom, followed by a friendly invitation. This is what I consider the Wikimedia movement, the open and encouraged sharing of knowledge. Lots and lots of knowledge."
Hear for yourself:
Osborne was one of 3,235 entries received last year from 2,094 entries from 135 countries. Members of the Wikimedia community helped reduce the number of submissions, resulting in 10 audio clips being voted on.
Although the winning sound has already been selected, the above sound is not exactly what you will hear along with Wikimedia content in the future. First, the organization states that the winning sound must now be professionally re-recorded in the studio (Osbourne will receive a trip to the studio along with his $2,500 prize). It will also create different versions of the audio for use in different contexts (e.g. a short 2-second version for social media posts, or a longer 60-second composition for video events).
Source: Digital Trends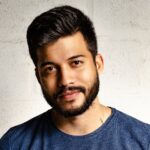 I am Garth Carter and I work at Gadget Onus. I have specialized in writing for the Hot News section, focusing on topics that are trending and highly relevant to readers. My passion is to present news stories accurately, in an engaging manner that captures the attention of my audience.