Good morning! We've separated the main news from the world of Science and Technology so you know everything that happened last Wednesday (29). Just click on the links below to browse the full story of each news.
1. The Last of Us: The graphics on minimal PC are pretty weird. In the PC version of The Last of Us, the lead character, Joel, may look more messy and dirty; know more!
2. 'Human risk'; Musk and the group want a break from ChatGPT and its competitors. In an open letter, technology executives at large companies like Tesla and Apple say artificial intelligence poses a risk to humanity.
3. The owner of AliExpress will be split into six companies in order to survive. Chinese giant Alibaba will allocate divisions to new companies while reinforcing the rapprochement with the local government.
4. Microsoft threatens to hack Bing data from rival AI-powered chatbots. The chatbot war continues: Microsoft has now hinted that it will limit the use of Bing data to rival companies.
5. First 3D-printed rocket launched into space; see how it goes Terran-1 failed to reach orbit, but was considered a success as it demonstrated that a 3D-printed rocket could work as an orbital launcher.
6. Apple is announcing the dates for iOS 17 and WWDC23, which may have the new headset. For developers, the event will have news about Apple's operating systems and could mark the unveiling of the brand's next great product.
7. Lenovo shuts down Legion player mobile phone line; understand why. Marca cites a "business turnaround" as the reason the series ended. Know more!
8. Pix was Brazil's favorite means of payment in 2022. Despite the dominance of the instant method, TED still leads the way in moving values, according to Febraban.
9. Invisible City: The player explains the delay to the start of Season 2. The second season of Invisible City took more than two years to air on Netflix and came with just five episodes; understand why.
10. Molemen: The "soldiers" who helped define the First World War. Excavations were crucial to a major Allied victory in 1917.
Source: Tec Mundo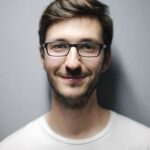 I am a passionate and hardworking journalist with an eye for detail. I specialize in the field of news reporting, and have been writing for Gadget Onus, a renowned online news site, since 2019. As the author of their Hot News section, I'm proud to be at the forefront of today's headlines and current affairs.