Good morning! We've separated the main news from the world of Science and Technology so you know everything that happened last Tuesday (04). Just click on the links below to browse the full story of each news.
1. Harry Potter: The series on HBO Max must have one season per book. According to speculation, Harry Potter will win a series that will adapt every book in the saga.
2. Xbox Game Pass gets PS5 games and more in April; see list In addition to Ghostwire Tokyo, which was released exclusively for PS5, Microsoft's service is getting other heavy games too!
3. Shrek 5 has been confirmed and the Donkey spin-off may be on the way. Illumination's CEO has brought news about the future of the Shrek franchise!
4. A black hole more than 30 billion times the mass of the Sun has been found. Scientists have found evidence of a black hole 32.7 billion times larger than the Sun, about 2.7 billion light-years from Earth.
5. Samsung launches Galaxy M14 and M54, intermediaries costing up to R$3.5k. Both the Galaxy M14 and M54 have 5G connectivity and a 6,000mAh battery; Check out the features of each model!
6. See what the import cost is to avoid being taxed. Is the limit fifty or a hundred dollars? Find out the import cost to avoid tax after purchasing online!
7. ASUS ROG Ally is the new portable Steam Deck style console. After the announcement on April 1, ASUS assured that ROG Ally is genuine and outperforms Steam Deck; See price and specifications.
8. Google Drive is removing the controversial file limit days after the announcement. The 5 million file limit, noticed by some users but perceived by others, has been permanently removed by Google Drive.
9. WhatsApp is getting channel to report violence against women. Call 180, a service for reporting violence against women, operates 24 hours a day in all regions of Brazil.
10. What is the financial framework and what are the new rules? The term complex refers to the new framework of fiscal rules to limit government spending instead of the spending cap.
Source: Tec Mundo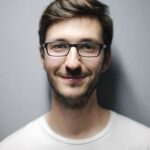 I am a passionate and hardworking journalist with an eye for detail. I specialize in the field of news reporting, and have been writing for Gadget Onus, a renowned online news site, since 2019. As the author of their Hot News section, I'm proud to be at the forefront of today's headlines and current affairs.