This Tuesday (9), Justice Minister Flávio Dino said at a Senate session that the platforms would like to: 'Threat' and 'blackmail' the government and Congress To avoid ratification of Bill 2630/2020 known as Fake News PL. On the same day, Telegram issued a message to its users against online editing.
The minister suggested virtual environment is required, as all other human activities, whether profitable or not, are legally regulated. He even made claims that technology companies want to "control the thoughts" of their users by manipulating information.
"Who gave this legal immunity to five companies that wanted to control thought? Controlling art, culture, politics, economy and commerce? What immunity is this? The immunity of the financial power that wants to threaten even this parliament, blackmailing this Congress, blackmailing political powers?" Dino said.
Google takes a stand against Fake News PL
The minister's speech cites Google's actions in producing and disseminating content critical of the bill. Last week, a message appeared on the search engine's home page that read, "The fake news bill may add to confusion about what is right and wrong in Brazil."
Learn more: MPF, PF and Government investigate Google after posting article against PL 2630
The text directed users to an April 27 article against the Instructions for Use without clarifying Google's interest in the matter. The message was taken down after the National Consumer Secretariat (Senacon) determined that big tech had flagged such content as "advertising".
PL of Fake News
The bill has been approved by the Senate and is awaiting review by the House of Representatives. One of its focuses is on compelling digital platforms to abide by the rules of transparent moderation, as well as criminalizing the spread of misinformation on the Internet.
It also ensures that platforms act actively to prevent and reduce illegal practices in the digital environment such as crimes against the democratic rule of law, acts of terrorism, crimes against children and adolescents, racism and violence against women.
Source: Tec Mundo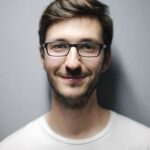 I am a passionate and hardworking journalist with an eye for detail. I specialize in the field of news reporting, and have been writing for Gadget Onus, a renowned online news site, since 2019. As the author of their Hot News section, I'm proud to be at the forefront of today's headlines and current affairs.