WWDC 2023 is just around the corner and is expected to be one of the most action-packed titles in recent years. The highlight of the Apple event will be the launch of mixed reality glasses, but it will also be an important venue for introduction of new Mac computers.
And I'm good at using the plural because, according to Mark Gurmanfrom bloomberg, Apple may announce 'several' new computers within keynote address inaugural. This already generates a lot of speculation about what the teams in question might be.
So far, the strongest signs of new Mac launches at WWDC 2023 have pointed to the 15-inch MacBook Air. It will adopt the design we already saw in the 13-inch version with the M2 chip introduced last year and is expected to have a similar specification sheet.
As for the other Macs we might see next Monday, the picture is a little blurry. It's clear that most anticipated – Mac Pro with Apple Siliconfrom which news has long been awaited. Let's not forget that John Turnus, Apple's head of hardware, mentioned this in passing at an event in March 2022; almost like trying to prove that the company hasn't forgotten. However, we haven't heard anything since.
At the time, it was said that Apple was ditching the Mac Pro with the M1 chip to focus on the M2 version. However, in late 2022, it was revealed that while Apple planned to release a new version this year, it would do so with the M2 Ultra processor, and not the rumored – and bestial – M2 Extreme. WWDC 2023 could be the perfect place to finally see the light of day.
Mac with M2 and M3 at WWDC 2023?
If we assume that Apple will introduce a 15-inch MacBook Air and a new Mac Pro at WWDC 2023, then we are talking about only two teams. This is a far cry from Mark Gurman's definition of "several" new computers. But, What other teams could we see?
Today it is impossible to reliably answer this question. Although there is an interesting field for playing with assumptions. The same journalist bloomberg He's been talking for a while now about how Apple is stepping on the accelerator when designing its M3 chips. In fact, some specs of what could be the M3 Pro model have recently been leaked.
Will WWDC 2023 give us a first look at future M3 Macs? If it really was, all arrows must point to iMacwhich needs to be updated. Let's not forget that the latest version of said hardware was launched in 2021 with the first generation of Apple Silicon, and it has long been assumed that the M2 step will be skipped.
With the 14-inch and 16-inch MacBook Pro already upgraded to the M2 Pro and M2 Max chips, and with the much-anticipated evolution of the Mac Mini completed earlier this year, there aren't many other options left. let's not forget about it There will be no updates for Mac Studio this year.and there are even rumors that Apple will drop it to focus on the Mac Pro.
It remains to be seen what happens. It's strange to think that Apple wants to use WWDC 2023 to announce products with the M2 and M3, no doubt. Nevertheless, this year's edition promises to be a real box of surprises. And let's not forget that in addition to Macs and mixed reality glasses, great software developments are coming. Especially with iOS 17 and watchOS 10.
Source: Hiper Textual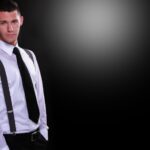 I'm Ben Stock, a highly experienced and passionate journalist with a career in the news industry spanning more than 10 years. I specialize in writing content for websites, including researching and interviewing sources to produce engaging articles. My current role is as an author at Gadget Onus, where I mainly cover the mobile section.