"Hey Siri," Apple's popular virtual assistant call command, is changing with iOS 17, iPadOS 17, and macOS Sonoma. This is done to the point where the iPhone, iPad or Mac will no longer respond when we invoke it with this command.
Instead, the command is now simplified and just say "siri". This directly affects how the function is used, and while it may seem like a minor change, it's not a big deal. The process of calling virtual assistants should cause as little friction as possible, which several firms have recently realized, and now Apple.
Option "Hey Siri" appeared in 2014 with iOS 8.and has hardly changed since then. This really improved from the following year, with the iPhone 6s and later offering the ability to call the assistant without having to plug the device into a network.
Switching to just "Siri", albeit a minor one, forces Apple to consider many more cases of activation of the same and improve listening to avoid unwanted activations. Amazon Alexa users know how easy it is to fall for this trap.
Hey Siri, far from the only change
iOS 17 brings a lot of changes beyond simply improving "Hey Siri" to "Siri". The firm's new operating system comes with a lot of new features in the settings and utilities section. There is even a new app called Diario.
New system enhancements, including a change to "Hey Siri", will be available once the system is officially released to the public in September. What happened now was just promotion within WWDC 2o23.
Source: Hiper Textual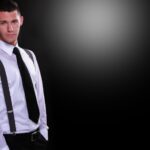 I'm Ben Stock, a highly experienced and passionate journalist with a career in the news industry spanning more than 10 years. I specialize in writing content for websites, including researching and interviewing sources to produce engaging articles. My current role is as an author at Gadget Onus, where I mainly cover the mobile section.