Irene MonteroMinister of Equality of the Government of Spain, presented My move, an app designed to distribute tasks at home. The proposal aims to create a system to enable its members to carry out household chores more fairly, the official said.
The Me Toca application allows you to establish control over the division of tasks between those people who share the roof. The intention of Irene Montero and her team is that this utility will be used not only in family homes, but also among those who live with friends or share an apartment.
Me Toca app includes a wide range of tasks completion of which can be documented within a day. From household tasks such as cooking, washing clothes or cleaning, to more varied tasks of varying complexity such as paperwork and repairs, or caring for and caring for pets, children or adults.
Angela RodriguezThe Secretary of State for Equality and Gender-Based Violence has indicated that the utility works in a similar way to expense sharing apps. The idea behind the Me Toca app is that it serves as a shared task sharing tool.
How does the Me Toca app presented by Irene Montero work?
As we mentioned earlier, the Me Toca app is free to download and is available for both iOS and Android. During installation, users must enter their name or nickname, age, and gender. Once this is done, teams can be assembled by inviting other people living in the same house.
The new tool, promoted by Irene Montero, includes different categories of tasks that can be recorded. They are between them Care, clothing, food, repairs, gardening and pets.
The way Me Toca works is quite simple: when performing a task, users must log into the application and register it. There they must not only indicate what the work performed consisted of, but also how much time and effort it required.. Subsequently, the application is responsible for processing the information to display rankings and various household task distribution graphs. Additionally, it is indicated what percentage of the work falls on each team member during the week.
Irene Montero and Angela Rodriguez explained that they strive to improve the coexistence of people living in the same house. Also, avoid leaving the bulk of the tasks to always fall on the same people. – mostly in women –and make visible the impact of mental stress on household tasks.
"Women devote 12.5 hours more per week to household chores than men. This figure increases to 30 hours more if we talk about women with part-time work," Rodriguez explained.
The Me Toca app was reportedly developed by Wairbut SA and Its cost was 211,750 euros.. Those who want to try this new tool, promoted by Irene Montero, can download it on iPhone through the App Store and on Android phones from the Google Play Store.
Source: Hiper Textual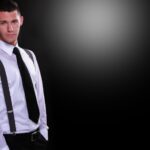 I'm Ben Stock, a highly experienced and passionate journalist with a career in the news industry spanning more than 10 years. I specialize in writing content for websites, including researching and interviewing sources to produce engaging articles. My current role is as an author at Gadget Onus, where I mainly cover the mobile section.