In the world of foldable mobile phones Samsung is the undisputed leader. Today, no brand can match his sales or match his commitment to this type of product – as can be easily seen from the frequency of launches, wide availability worldwide, promotional efforts, etc. -. And with the Galaxy Z Flip 5, the company wants to continue progress in this direction.
This new product does not represent a significant step forward in mobile phone quality. Yes, it has a better processor, a slightly better camera thanks to the provider and software, etc. But It doesn't represent a radical change in any of these aspects compared to the previous model.. Better, yes, but no surprises.
Where there are noticeable changes is in the technologies that make this mobile phone a foldable device. I'm talking, for example, about the hinge, which is new in this Galaxy Z Flip 5. It now bends the screen differently and solves one of the main shortcomings of previous models: the gap between them. the halves on the back cover the device. On Z Flip 5 said gap disappears completely.
This has a dual benefit: the most obvious is aesthetic, but it also helps improve durability by preventing dirt from getting trapped between the two halves when you carry the device in your pocket, bag or backpack.
This new hinge also affects fold sign, which is somewhat less noticeable than the previous model – although I did get the impression that it occupied a slightly larger surface area. Either way, it's still there. If you look at it from the front, it is barely visible. But, as soon as a beam of light hits the screen at a certain angle, it is easily exposed. And yes, after a few days you get used to his presence, but this does not mean that there is still room for improvement in this regard. Both Samsung and the rest of the brands need to continue to invest in it if they want foldable products to fully mature.
Another change related to its foldable aspect is the external screen extension, which was a big surprise for the Galaxy Z Flip 5. It now takes up almost the entire top half of the phone – unlike the small panel we found on the previous model. But the best part is that you can run any application on it.
Obviously, this is not a screen on which you can play video games or watch YouTube videos. Technically this is possible, but it makes no sense. Instead of, Yes, I found it very useful to use Google Maps, for example.. The user interface can be used on a smaller screen. And besides, it's a meaningful use case.
On the other hand, the aesthetics of this screen can be customized with colors, patterns, wallpapers or even widgetsgiving each Galaxy Z Flip 5 an even more special look. It's also useful to view incoming notifications without having to open your device, launch Samsung Pay, or take selfies with external cameras that provide higher quality. than the interior, as is usually the case in this sector.
The screen, in addition to its functionality, also gives a touch chill to device. Sometimes we pay a lot of attention to what is better or worse from a technical point of view. And this is, without a doubt, something fundamental. But in many cases, the balance between a particular product is determined by how different or bright it appears to the human eye. And this Galaxy Z Flip 5, with its foldable screen and new outer bezel, is sure to stand out from the norm and attract attention wherever it goes.
Regarding durability, The Galaxy Z Flip 5, which I held in my hands for a while, showed no signs of wear or damage.. And I use it just like any other cell phone, so that's great news. Of course: I suspect that in the event of a shock or other disaster, this product will be worse than a regular mobile phone. The reasoning is quite simple: purely statistically moving parts are more likely to break.
In any case, I want to emphasize that with normal use, the Galaxy Z Flip 5 should not cause problems for potential buyers. Plus, water resistance is an added peace of mind that not all foldable phones can boast.
The mobile phone that does the rest
As for the usual sections to consider, Galaxy Z Flip 5 neither surprises nor disappoints. The internal screen has Full HD+ resolution, 120 Hz, AMOLED and provides very good performance in both color and brightness. It's not the most advanced panel on the market (an award that will be debated between the iPhone 15 Pro Max and S23 Ultra), but it's on a good level.
In the field of photography, the offer is similar to last year: main camera, ultra-wide-angle and internal camera. Both the sensors and lenses remain intact compared to the Galaxy Z Flip 4.. So what has changed? Essentially the ISP, which is now the Qualcomm Snapdragon 8 Gen 2, and the software. The results are no doubt slightly better, but if that's your number one priority, then you'll get a better experience with products like the S23 Ultra or the iPhone 15 Pro.
Something similar can be said about autonomy. The higher efficiency of the Snapdragon 8 Gen 2 certainly means the battery will last longer, but don't expect magical evolution. This is a mobile phone that can last the rest of the day with normal use, but during travel or stressful situations, you will have to resort to a charger to keep it on.
When it comes to performance, Galaxy Z Flip 5 features the vaunted Snapdragon 8 Gen 2, the same one we also saw in the Galaxy S23 Ultra. And I have to admit that this is a great chip. Efficient, good performance, well implemented…
Is the Galaxy Z Flip 5 worth the money?
Galaxy Z Flip 5 is quite a unique product. On the one hand, this is another phone, with a touch chill this will be enough for many to insert their credit card and take it home. However, it's important to note that buying it also involves making a few sacrifices. The screen is good, but not the best in the sector; Its battery life is sufficient for everyday use, but it is not brilliant; Their cameras take good pictures, but there are better alternatives for the same prices; and as for foldability, although the progress compared to previous generations is undoubted, there are still certain asterisks (such as folding the screen).
Despite all this, as I said, there is something about him that attracts attention. I myself, knowing everything that was said in the previous paragraph, am interested in keeping this in my pocket for a while – apart from this analysis. And this, in a world where most mobile phones available on the market are boring and very similar to each other, has more value than it seems.
Source: Hiper Textual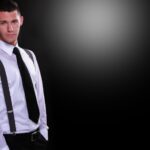 I'm Ben Stock, a highly experienced and passionate journalist with a career in the news industry spanning more than 10 years. I specialize in writing content for websites, including researching and interviewing sources to produce engaging articles. My current role is as an author at Gadget Onus, where I mainly cover the mobile section.