Consisting of high-end smartphones that stand out for their design and performance, the Realme GT lineup has a new member that boasts the fastest charging in the world. The company announced Realme GT Neo 5mobile s 240W charging capable of fully charging the battery in just 10 minutes. and that, in addition, it has one of the most powerful Qualcomm processors, an OLED screen with a frequency of up to 144 Hz and an interesting design. All this for less than 400 euros in exchange.
The main feature of the new Realme GT Neo 5 is without a doubt the charging power. Realme, in fact, introduced two variants of this smartphone. More "basic", with a 5000 mAh battery and 150 W charging, and a 4600 mAh variant with a charger up to 240 W. This one in particular can charge 20% battery in just one minute (80 seconds to be exact and according to the company). 50%, reached after charging 4 minutesBye it reaches 100% in 9 and a half minutes.
Yes, Realme has included a cooling system in this new mobile to prevent the 240W terminal from overheating. The company also guarantees that the smartphone It can perform 1600 full charges while maintaining 80% battery capacity.
The new Realme comes with a Qualcomm SoC and a window on the back
This incredible charging power comes bundled with 8 Gen Snapdragon+ Processor the first generation, as well as with 16 GB of RAM and storage of 256, 512 GB or 1 TB. The 150W charging model has the same processor as the 240W version, but with 8GB or 12GB of RAM and 256GB of internal storage.
Realme GT Neo 5 also stands out for its design. It is precisely because of that small "window" that the company provided on the reverse side, which is surrounded by something like RGB LED that lights up and shows the Qualcomm chip. Its screen doesn't lag behind either. It features a 6.74-inch Full HD+ OLED panel with a refresh rate of up to 144Hz.
As for the photographic section, Realme GT Neo 5 includes a triple camera with 50MP main sensor8 megapixel ultra wide camera and 2 megapixel macro camera.
Price and availability of the new Realme GT Neo 5
For now, the new Realme GT Neo 5 has been announced in China, but it is likely that it will hit other markets in the coming months, including Europe. These are versions and prices for change.
Realme GT Neo 5 240W 16GB+256GB: 2899 yuan (about 397 euros in exchange)
Realme GT Neo 5 240W 16GB + 512GB: 3,199 yuan (about 438 euros for change)
Realme GT Neo 5 from 240 with 16GB + 1TB: 3,499 yuan (about 479 euros for change)
GT Neo 5 150W 8GB + 256GB: 2499 yuan (about 342 euros for change)
Realme GT Neo 150W 12GB + 256GB: 2699 yuan (about 370 euros for change).
Source: Hiper Textual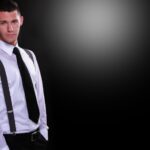 I'm Ben Stock, a highly experienced and passionate journalist with a career in the news industry spanning more than 10 years. I specialize in writing content for websites, including researching and interviewing sources to produce engaging articles. My current role is as an author at Gadget Onus, where I mainly cover the mobile section.