In new research from the Sorbonne University of Paris in France, scientists found: Gut bacteria have been linked to some children gaining excess weight as they grow up. Data presented during the European Obesity Congress, gut microbiota or gut flora of children plays an important role in some cases of obesity and high Body Mass Index (BMI) levels.
The researchers explain that the good bacteria found in the gut undergo significant changes during the first few years of a person's life. For example, disruption of microbiota development may result in some future conditions such as childhood obesity, inflammatory bowel disease, and type 1 diabetes.
In total, scientists have classified three categories of bacteria that may be at risk of influencing obesity, these are:
Eubacterium hallii;
fusicatenibacteria;
eubacterium ventriozum.
They also looked at the gut composition of adults with obesity and found that changes in the microbiota during early childhood actually affect higher BMI scores.
What is the relationship between obesity and gut bacteria?
"The reason these gut bacteria affect weight is because they regulate how much fat we absorb. Children with a higher Firmicutes/Bacteroidetes ratio absorb more calories and they are more likely to gain weight," said research leader Gaël Toubon, explaining that the balance of these bacteria in our guts plays a crucial role in weight regulation.
To conduct the study, the researchers analyzed data from 512 babies from a larger study that followed the lives of 18,000 French children. By analyzing stool samples from 3.5-year-olds, they found a correlation between higher five-year-old BMI levels and the bacteria Firmicutes and Bacteroidetes.
As Toubon explains, the microbiota is crucial to the development of obesity and highlights that early in life the gut microbiota can influence the future of the affected child. In any case, further study is needed to better understand the true impact of the gut microbiota on people's lives.
In order to maintain a healthy gut microbiota, it is necessary to adopt a healthy and active lifestyle with balanced eating habits. One of the main tips for keeping your health up to date is to avoid processed foods rich in saturated fats and refined sugars.
Interesting work, isn't it? Follow here to stay up to date with technology and science Technology World. Entertainment!
Source: Tec Mundo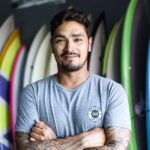 I'm Blaine Morgan, an experienced journalist and writer with over 8 years of experience in the tech industry. My expertise lies in writing about technology news and trends, covering everything from cutting-edge gadgets to emerging software developments. I've written for several leading publications including Gadget Onus where I am an author.