mythical volkswagen beetle may return after several years of absence. Of course now like a machine 100% electric. Although there is no official announcement from the German automaker, the poster for the animated film has sparked a wave of speculation.
Near Ladybug & Cat Noir: The Movie, which is scheduled to premiere on July 5 this year. The film may have gone unnoticed by the vast majority, but the collaboration with the Volkswagen Group, and especially the aforementioned promotional image, is drawing attention.
In accordance with electric, some electric Volkswagen models will appear in the film. On the poster you can see three already known ones: ID.Buzz, ID.5 and Aero Concept. However, before everyone's eyes, a fourth car appears, which no one has seen before. Its design, despite being futuristic, is unmistakably recognizable to any car enthusiast. Are we looking at an electrified Volkswagen Beetle?
"The cute characters will experience their adventures in a variety of all-electric vehicles from our Volkswagen ID family," the company notes. It also did not rule on a mysterious vehicle with a silhouette clearly inspired by the Volkswagen Beetle.
From the aforementioned environment, they ventured to say that perhaps this is the first concept of an electric Volkswagen Beetle. However, this does not mean that she will see the light of day. The Volkswagen Group, like other companies in the sector, develops all kinds of vehicles that fit their electrified strategy, but not all of them go into production.
Now, if we are really at the first glance at the new generation of the Volkswagen Beetle, that would be a pretty weird way to announce it. Okay, this is a movie, but for minors. If you really want to make a splash with such an important product, you do it in a different setting and with the right audience.
We must remember that the car, which was commissioned by Nazi Germany to give the masses access to an affordable car, passed away in 2019 with the launch of the Volkswagen Beetle Final Edition. However, we are talking about the New Beetle variant, because. the classic model said goodbye forever in 2003.
The first Beetle was released in 1938 and was designed by the legendary Ferdinand Porsche, who founded Porsche AG years later.
For decades it has been the vehicle of choice in many countries. He became, in fact, the first car for many families. It was so successful worldwide that Volkswagen was forced to distribute its products outside the European continent as well. In America, for example, it was produced in factories in Mexico, Brazil, Chile and Venezuela.
With Volkswagen's strategy already focused almost entirely on electric mobility, it's no wonder the Beetle is making a comeback. They will take advantage of the image positioning of the car, known to millions of people. In fact, in 2017 Klaus Bischoff, former design director at Volkswagen, said that Beetle's future could be electric.
Source: Hiper Textual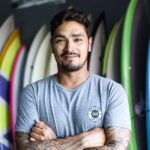 I'm Blaine Morgan, an experienced journalist and writer with over 8 years of experience in the tech industry. My expertise lies in writing about technology news and trends, covering everything from cutting-edge gadgets to emerging software developments. I've written for several leading publications including Gadget Onus where I am an author.