The CPU Intel Core i9-13900Kin what is still a first example has 24 cores and 32 threads in an 8 P-Core and 16 E-Core configuration, from the previous rumors we can expect up to 68 MB total "Game" cache on this chip, also earlier losses showed a 2.4 GHz base and a 4.6 GHz boost for the ES chips, this result is still quite low compared to the losses that showed a clock boost to 5.8 GHz.
The monster in particular is still an ES3 part clocked to 5.0 GHz on the P-Cores and 3.0 GHz on the E-Cores, and the chip has been tested on the MSI PRO Z690-A motherboard that it supports DDR4 memory, so this is a taste of what Raptor Lake CPU performance would be like with DDR4 memory, plus the system used four DDR4-2666 memories with a total capacity of 32 GB (8 GB x 4).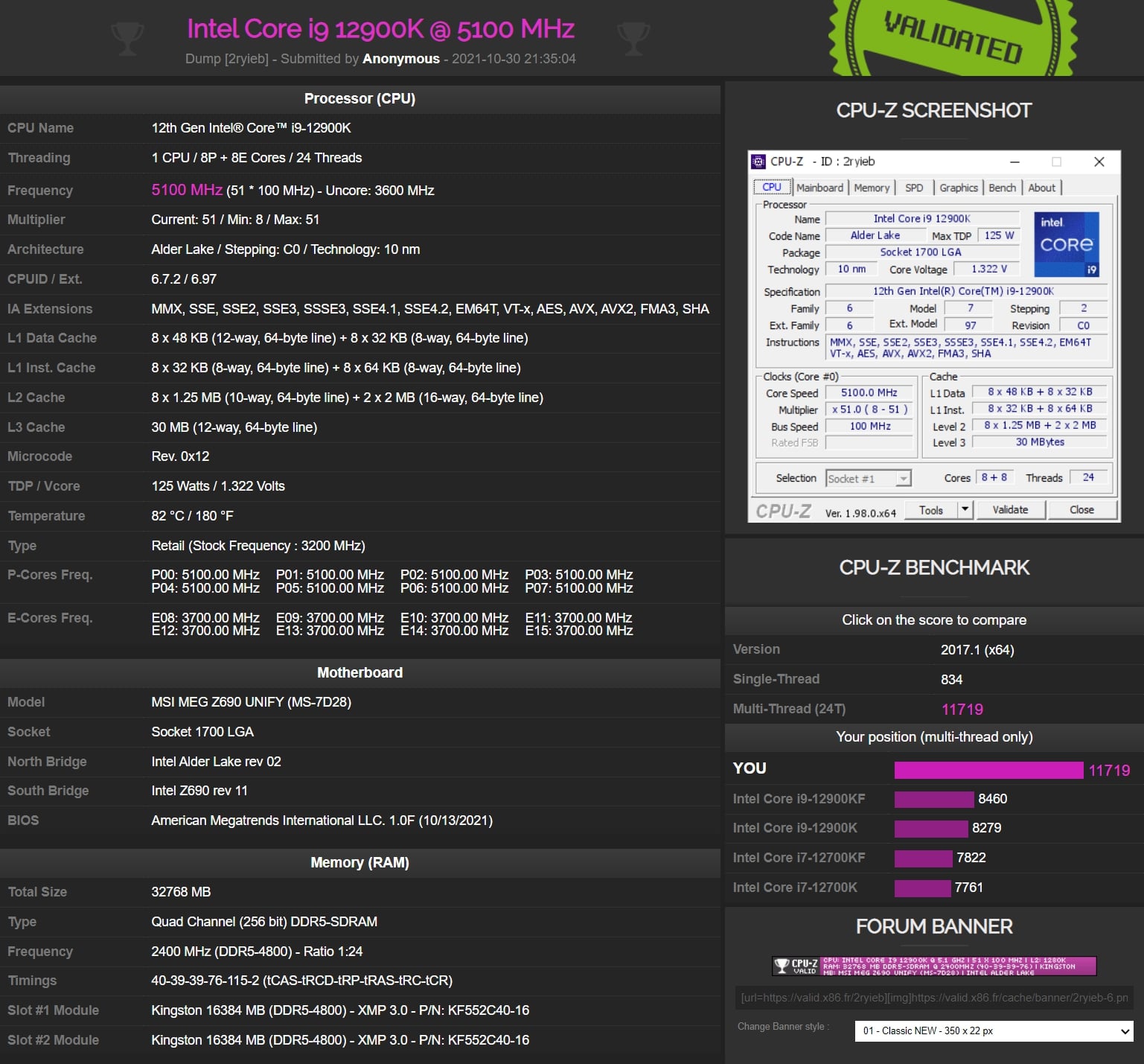 The Intel Core i5-13600K will be part of the 13th-generation Raptor Lake desktop CPU lineup and will apparently feature a total of 14 cores, including 6 Raptor Cove-based P-Cores and 8 E-Cores based on the current Gracemont cores. That's the same number of P-Core as the Intel Core i5-12600K, but the number of E-Core has doubled, so we see a 40% increase in the number of cores and a 25% increase in the number of threads compared to the Alder Lake Core i5-12600K.
The Intel Raptor Lake i5 Champion it ran at base clock speeds of 3.5GHz and 5.1GHz boost. There are two different rumours, one on the ASRock Z690 Steel Legend WiFi 6E motherboard and one on an ASUS ROG Maximus Z690 Extreme motherboard, but no mention is made of which Steel Legend card was used as it is available in both DDR5 and DDR4 versions, but since the DDR5 variant has the "D5" code next to it, most likely it could be the DDR4 version. Both platforms had 32 GB of memory.
Source: Lega Nerd