Various studies suggest that coffee and milk are the bad guys separately and beneficial for health for different reasons.new research, combined use milk And Coffee May have anti-inflammatory effect in humans. Research conducted by scientists from the University of Copenhagen (Denmark) and published in the scientific journal Journal of Agricultural and Food Chemistrypoints out that the polyphenol antioxidants and amino acids of the famous 'pingado' are responsible for the effect.
Polyphenols are found in plants, vegetables and even humans, and are used in industry to slow down the food spoilage process. In humans, these antioxidants help fight oxidative stress, which is responsible for the inflammatory process in the body. However, there are still many doubts about the effects of polyphenols.
That's why researchers at the University of Copenhagen have published the study investigating how polyphenols behave in combination with amino acids. According to the analysis, the mixture has an anti-inflammatory effect and therefore they claim that the intake of milk and coffee can provide an anti-inflammatory effect in humans.
"In the study, we showed that when a polyphenol reacts with an amino acid, we show that its anti-inflammatory effect on immune cells is enhanced. Therefore, it is clearly conceivable that this cocktail could have a beneficial effect on inflammation in humans as well. Marianne Nissen Lund, study leader and professor at the University of Copenhagen, said. "Next, we hope to receive research funding that will allow us to study the effect on humans," he said.
Anti-inflammatory effect of 'Pingado'
To understand the anti-inflammatory process, the scientists produced an artificial inflammation in immune system cells and administered different doses of polyphenols combined with amino acids. The second group of cells received only polyphenols and the third received nothing.
In this way, they found that the combination of polyphenols and amino acids was twice as effective at treating inflammation compared to cells that received polyphenols alone. According to associate professor Andrew Williams, one of the main authors of the study, the next step is to understand the effects of this combination on animals.
"Our result shows that the reaction between polyphenols and proteins also occurs in some of the latte drinks we examined. In fact, the reaction happens so fast that it has been difficult to avoid in any of the foods we've examined so far." , Lund completed.
Source: Tec Mundo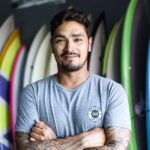 I'm Blaine Morgan, an experienced journalist and writer with over 8 years of experience in the tech industry. My expertise lies in writing about technology news and trends, covering everything from cutting-edge gadgets to emerging software developments. I've written for several leading publications including Gadget Onus where I am an author.