Last Monday (6), the biggest earthquake Every 80 years in Turkey and Syria shake 7.8 on the Richter Scale — shortly after, the area was still suffering from aftershocks. Photos and videos posted on the internet show that some buildings collapsed during the earthquake, in which, unfortunately, thousands of people lost their lives and were injured.
So far, officials claim About 3,450 buildings collapsed in the Turkish region – the earthquake was so strong that tremors were even felt in parts of England. Turkey is already known to suffer from earthquakes, but there has not been a tremor of this magnitude since 1939, a tragedy that has caused more than 30,000 deaths.
According to Mark Quigley, professor of seismic science at the University of Melbourne (Australia) in a text published on The Conversation website, the biggest problem with building collapses is poor construction, as it is already an area known for earthquakes.
According to Quigley, most buildings appear to be made of concrete without any seismic reinforcement. Turkish building codes recommend strengthening for buildings to withstand strong earthquakes – some buildings had seismic reinforcement and even then they could not withstand the shaking.
Really devastating??
God please be with them
it was so sad today
day ????have been many lives
Lost please everyone pray
For them in this difficult period
Time.. Amen ??#turkeyearthquake2023#TurkeyEarthquake pic.twitter.com/to7wlRHldp

— NaZz BALOCH (@Na_Zz97) February 6, 2023
A user who shared the video on Twitter said, "It's really devastating, God please be with them. Today was a very sad day, so many lives were lost, please pray for them in these difficult times. Amen."
earthquakes in turkey
According to the information released by Turkish Vice President Fuat Oktay until this Tuesday morning (7), the death toll in the country rose to 5,434 – up from 2,300 until yesterday. In Syria, the total is 1,832 so far. well, The total balance up to the publication of this text points to more than 7,000 deaths.
In addition to the debris caused by landslides, another challenge for rescuers is the cold. Winter and cold in the Northern Hemisphere make the search for survivors trapped in the wreckage even more difficult. In addition to thousands of Syrians and Turks, the earthquakes displaced Brazilians and people of other nationalities living in the countries.
Video shows a building destroyed after the 7.8 magnitude earthquake in central Turkey and northwest Syria https://t.co/fPQBcsA5Vc pic.twitter.com/wBc237UuPu

— Reuters (@Reuters) February 6, 2023
The earthquake occurred near the Turkish city of Gaziantep, near the Syrian border, but about nine hours later, a second tremor of magnitude 7.5 on the Richter scale occurred. The last earthquake in Turkey, in which thousands of people lost their lives, occurred in 1999 in Izmit, when 17,000 people lost their lives.
"We are particularly concerned about areas we still have no knowledge of. The damage map is a way of understanding where we should focus our attention," said Tedros Adhanom, director-general of the World Health Organization (WHO).

Source: Tec Mundo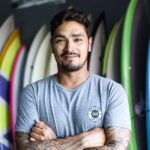 I'm Blaine Morgan, an experienced journalist and writer with over 8 years of experience in the tech industry. My expertise lies in writing about technology news and trends, covering everything from cutting-edge gadgets to emerging software developments. I've written for several leading publications including Gadget Onus where I am an author.