A meta-analysis published earlier this month in the journal Nature Scientific Reports, tested for the first time a popular theory that has been in effect for at least fifty years: that listening to classical music, particularly a work by composer Wolfgang Amadeus Mozart, can help reduce the symptoms of resistant epilepsy. The statistical study was conducted by two psychologists from the University of Vienna, Austria.
The positive effects of Mozart's music began to be considered scientifically positive after a 1993 study by researchers at the University of California at Irvine confirmed that students listening to the Austrian composer's piano sonata (KV448) for ten minutes temporarily increased. effect on IQ scores on spatial tests.
The publication of the broadcast rekindled several beliefs about the power of the piece of music to increase the productivity of cows, intelligence in adults, children and fetuses in the womb, and even the functioning of bacteria in sewage treatment plants. Adding to the power of these stories, research in the late 1990s suggested that listening to KV448 resulted in an acute reduction in epileptic seizures.
How was the meta-analysis done?
The statistical technique, conducted by researchers Sandra Oberleiter and Jakob Pietschnig from the Faculty of Psychology at the University of Vienna, was based on eight independent studies involving a total of 207 participants on the topic. Even meeting the inclusion criteria, some studies had to be excluded due to under-reporting or the authors' refusal to provide data.
After several bias and sensitivity analyzes, the researchers found that this so-called "Mozart effect" could be attributed to neglect of individual studies (selective reports), small samples, and poor research practice. "Mozart's music is beautiful, but unfortunately we can't expect him to get relief from epilepsy symptoms," the researchers said in a statement.
What's alarming, according to the study, is the growing interest in the disease-affected public and the scientific community for the supposedly extraordinary results, despite the undefined value of the results—many of which are not transparently documented. to a false impression of authority. In the present case, there was little evidence for a worldwide desired outcome.
Source: Tec Mundo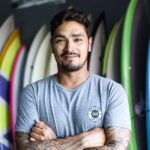 I'm Blaine Morgan, an experienced journalist and writer with over 8 years of experience in the tech industry. My expertise lies in writing about technology news and trends, covering everything from cutting-edge gadgets to emerging software developments. I've written for several leading publications including Gadget Onus where I am an author.