Apple Watch Series 9 and Apple Watch Ultra 2: comparison with all the differences
Apple Watch Ultra 2? Apple Watch Series 9? We offer you the best comparison so you can make a better decision on your purchase.
These are already on the market New models of the Apple Watch family: Series 9 and Ultra 2. Although we have already said that they are aimed at completely different audiences, we want to show you a comparison and the main differences as a buying guide for the coming seasons.
Apple Watch
Apple Watch on Android
Apple Watch 40 or 44 millimeters
Why isn't Apple Watch charging?
Features of Apple Watch
WhatsApp on Apple Watch
Apple Watch GPS or Cellular
Best screen protector for Apple Watch
It is worth noting that there is Apple Watch Series 9 and Apple Watch Ultra 2. They also have the S9 chip, in addition to some other similarities such as a next-gen retina display and new ones. However, beyond the 400 Euro difference between the two models, we also show you their main differences.
Apple Watch Series 9 and Apple Watch Ultra 2 comparison chart
To reveal the differences between both models more clearly, We would like to leave you a table with all the features of each modelSo you can make a wise purchasing decision.
| Version | Apple Watch Series 9 | Apple Watch Ultra2 |
| --- | --- | --- |
| Case | aluminum case | Aviation-grade titanium case |
| Box | The windshield is curved at the edges on a profiled aluminum case. | Lighter, more corrosion-resistant case with raised edges to protect the flat sapphire front crystal. |
| Crown | Digital crown with haptic feedback and side buttons | Digital crown with haptic feedback, side button and customizable action button |
| Box size | 45 mm or 41 mm case size (vertical) | 49 mm case size (vertical) |
| Thickness | 10.7mm thickness | 14.4mm thickness |
| Weight | Between 31 and 51 grams | 61 grams |
| Glass | Ion-X pre-crystal (aluminium) or sapphire crystal (stainless steel) | Sapphire crystal windshield. |
| Screen | Curved screen with breaking edges | flat screen |
| view | 904 mm2 (41 mm) or 1143 mm2 (45 mm) viewing area | 1164 mm2 field of view |
| Screen resolution | 352 x 430 pixels (41 mm) or 396 x 484 pixels (45 mm) | 410 x 502 pixels |
| Glare | 2000 nits | 3000 nits |
| private searches | NO | Wayfinder and Modular Ultra |
| night mode | NO | Night mode for low visibility conditions |
| speakers | One | dual speakers |
| Microphone | Only | Triple microphone array with beamforming and wind noise reduction |
| GPS | L1 Frequency | L1 and L5 frequency |
| Siren | NO | 86 decibel siren to attract attention |
| Waterproof | 50 meters | 100 meter |
| water activities | Swimming | Recreational diving and swimming up to 40 m, EN13319 Certification and Water Temperature Sensor, Depth Meter and Dive Computer Application |
| Battery duration | Battery life up to 18 hours, up to 36 hours in low power mode | Battery life up to 36 hours, up to 72 hours in low power mode |
| Available colors | Available in Midnight, Starlight, Silver, Pink and PRODUCT(RED) (aluminium) or Silver, Graphite or Gold (stainless steel) | Only natural titanium |
| Price | From 399 Euros (aluminium) and 699 Euros (stainless steel) | 799 euros |
Which one should we buy?
Both models are aimed at a completely different audience. On one hand, there's the Apple Watch Series 9, an all-in-one smartwatchOffering a combination of impressive features, productivity, physical activity and maximum compatibility with iPhone, it's ideal for any lifestyle.
Comparison: Apple Watch Series 8 and Apple Watch Series 9
There's also the Apple Watch Ultra 2. Beyond being a premium model, it focuses on people who engage in extreme sports such as diving, snowboarding or mountaineering. But it also a brighter display, powerful speakers and of course a more reliable GPS and maximum water resistance, making it a much improved watch.
Comparison: Apple Watch Ultra and Apple Watch Ultra 2
Since the Apple Watch Ultra is the largest model Apple has ever released, The size may not be suitable for all users. If you are already satisfied with the 41 mm case size of the Apple Watch, you may find the Apple Watch Ultra too large. If you're concerned, it might be a good idea to visit an Apple store and try the Apple Watch Ultra in person, find out its size and determine if it's too big or bulky for your taste. Weight may also be an issue for some people who use their watch as a daily tool.
Styles also need to be taken into account. Apple Watch Ultra 2 may have a design that's not for everyone, because its structure is more focused on providing resistance to impacts. If you want something that focuses more on fashion and lifestyle, the Series 9 might be an option for you.
And finally the price. The difference of 400 Euros may be a problem for some usersSo it's best to consider whether you'll be using all the capabilities the Ultra 2 has to offer.
Both models are excellent, but they are aimed at different audiencesso ideally you'll weigh the benefits (and your budget) of each to make the smartest purchase.
Source: i Padizate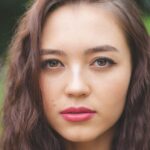 I am Mary White, a news website author and a writer at Gadget Onus with an extensive experience in the world of wearables. I am passionate about discovering the latest technology trends and writing engaging content to keep readers informed.