STARZPLAY, STARZ's international premium streaming service, has released the poster and trailer for the highly anticipated second season of the hit series Power book 3: Raising Kanan, available from August 14. New episodes are available every Sunday on the STARZPLAY platform in Europe, Latin America and Japan and on STARZ in the United States and Canada.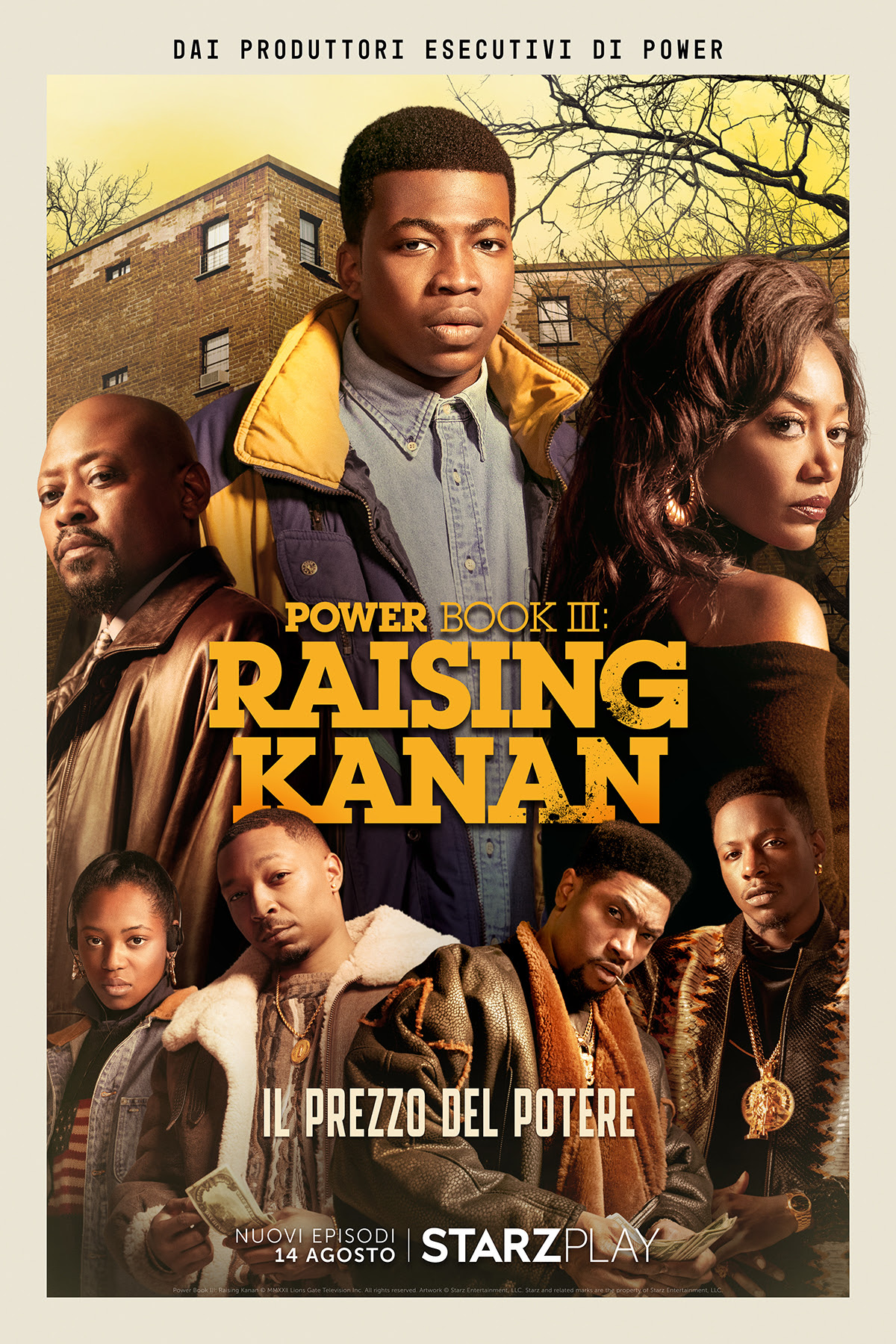 Set in the early 1990s, the third series of the so-called Power Universe tells the story of the formation of fan favorite Kanan Stark and his entry into the underworld through his mother, who relentlessly runs the family's drug-trafficking empire. MeKai Curtis stars and Tony® Award winner Patina Miller (Mrs Secretary, The Hunger Games saga) plays her mother, Raquel "Raq" Thomas.
At the start of season two, Raquel Thomas has taken full control of the city's drug trade, but she loses control of her son. Kanan Stark returns to Queens, unsure of his future in the family business and, because of the secret about Detective Howard, even more unsure of his past. Kanan searches for the truth, while his mother Raq boldly sets out to expand the company into hostile territory. Lou-Lou has other plans around his failing record label, but Raq isn't about to be bothered by his brother's troubles. At the same time, the other brother, Marvin, while remaining a loyal soldier to Raq, is distracted by Jukebox's quest for forgiveness to become the father he never was. The bonds that hold the family together are melting, but Raq will do anything to bring them together.
In addition to Patina Miller and MeKai Curtis, the cast also includes Omar Epps (House, Love and Basketball), London Brown (Ballers), Malcolm Mays (Them, Snowfall), Hailey Kilgore (Amazing Stories), Joey Bada $$ (Two Strangers) ), Shanley Caswell (The Conjuring), Quincy Brown (Dope), Toby Sandeman (The Royals). Antonio Ortiz (High Fidelity, The Sinner) now has a recurring role on the series as Shawn "Famous" Figueroa.
Sascha Penn is once again the creator and showrunner and executive producer along with Curtis "50 Cent" Jackson and Courtney A. Kemp. The Power Universe series is produced by Power creator and showrunner Courtney A. Kemp through her production company End of Episode. The series is also produced by Curtis "50 Cent" Jackson with his G-Unit Film and Television and by Mark Canton with Atmosphere Entertainment MM. End of Episode's Chris Selak and Danielle De Jesus with Shana Stein and Bart Wenrich are executive producers. Kevin Fox is also an executive producer. Lionsgate Television is producing the series for STARZ.
Source: Lega Nerd