Finally available, on Fan Factory, the original reveal series of 2020, directed by Tomohisa Taguchi ("Persona 4 the Golden", "Digimon Adventure Last Evolution Kizuna") and created by Studio Pierrot ("Tokyo Ghoul"), presented in a Limited Edition numbered up to 1,000 copies: here's the trailer for it Akudama Drive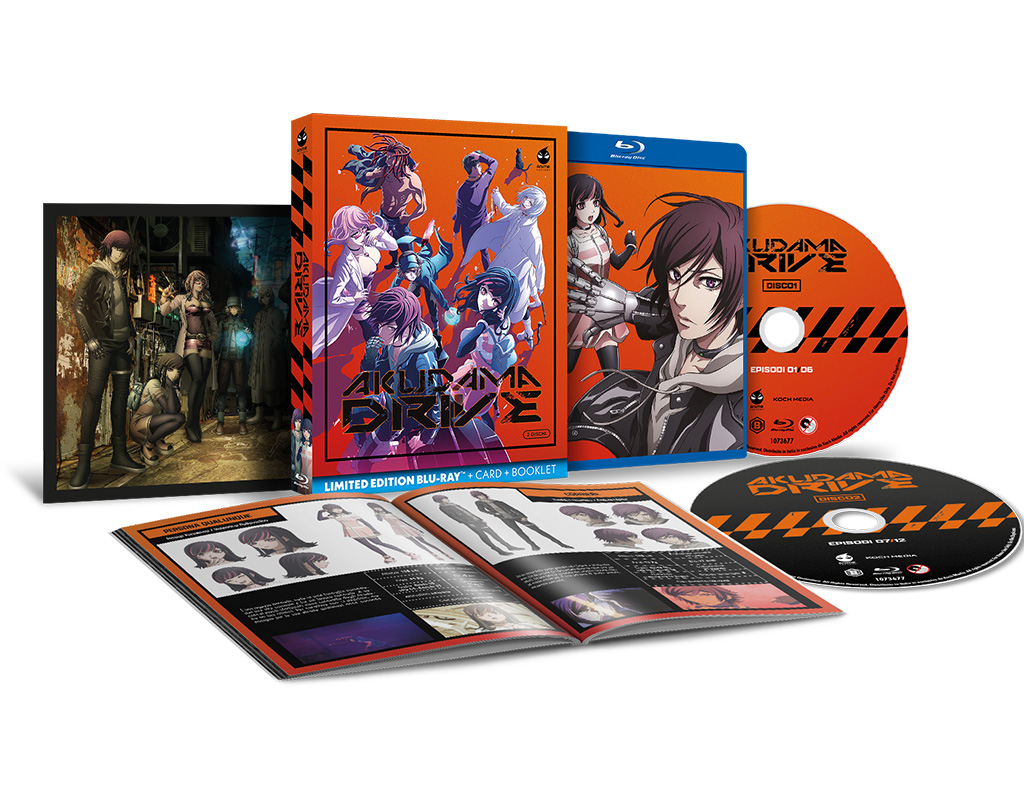 The edition includes the episodes 01~12 that make up the complete series, presented in an uncensored full version and with unpublished sequences with over two hours of additional content, a 32-page booklet with interviews with the staff, gallery and character cards and cards from Collection.
The Kanto and Kansai regions have been the protagonists of a conflict that has divided the world. At the end of the war, Kansai became a vassal state of Kanto and developed autonomously. However, the government and police are now out of control and crime is rampant. These criminals are called Akudama.
A Blade Runner-esque cyberpunk scenario sets the stage for an adrenaline-fuelled tale starring a group of criminals, the Akudama, who are involved in a dying challenge that will disrupt their lives and the entire system.
This is the additional content:
Source: Lega Nerd