Microsoft has announced the free games of may 2022 byXbox Game Pass, that is, the titles that will arrive from the second half of the month and that will be added to the selection of titles already present in the catalog. This is a very rich list with an assortment of indie titles and more powerful productions, as you can see in the image below.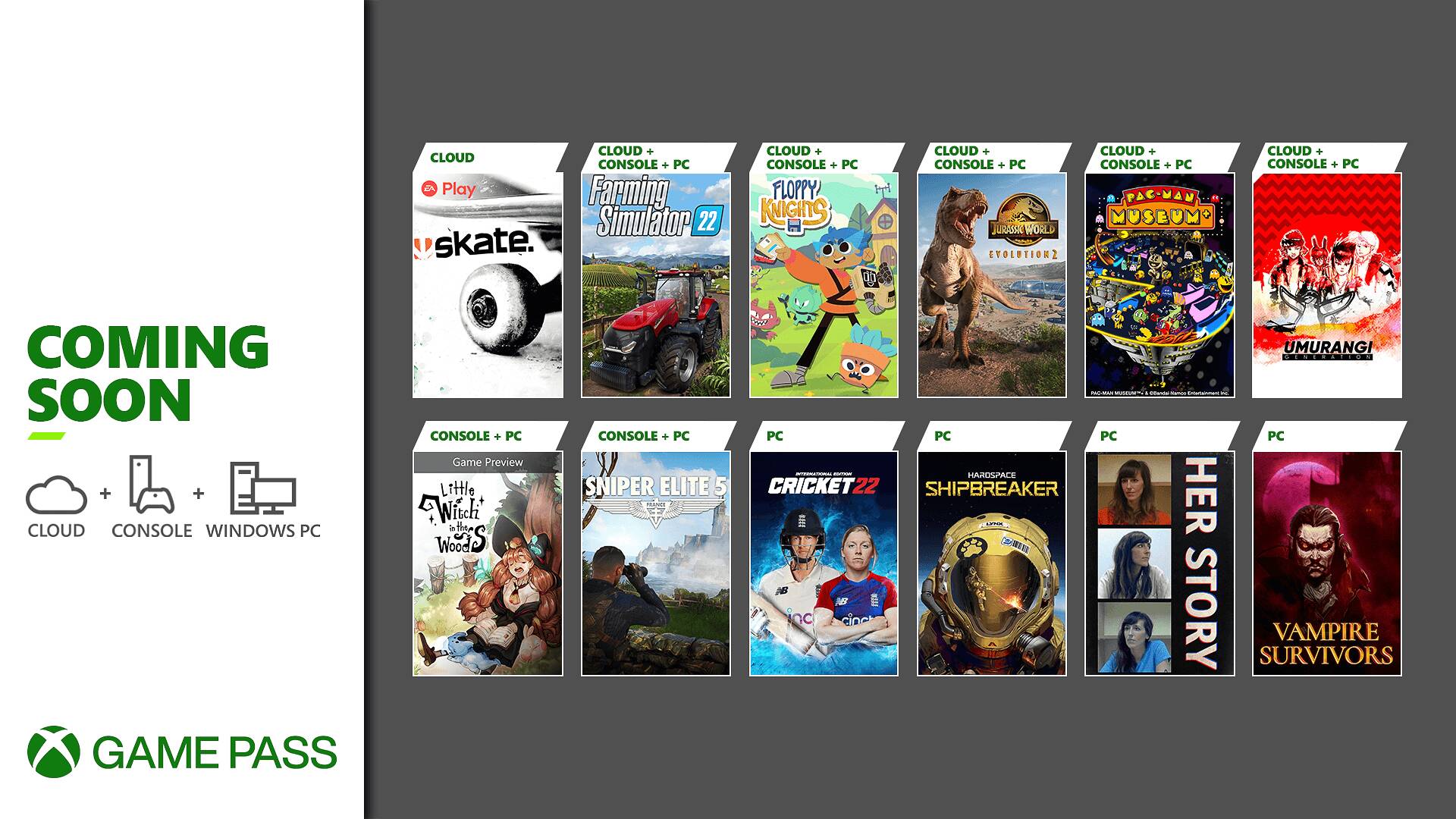 Let's seecomplete list
We will five titlesincluding Her Story Jurassic World Evolution 2, will be available in May for those with an active Xbox Game Pass subscription, with the others coming later.
Coming

soon

to Xbox Game Pass: Jurassic World

Evolution

2,

sniper

Elite

5, and more

(news.xbox.com)
Source: Lega Nerd