Samsung launched this Tuesday (24), in Brazil, ultra-wide monitor Odyssey Neo G9 for R$13,599k. it has resolution 4K is geared towards gaming and has a 240Hz refresh rate.

The edition features a 1ms response time and FreeSync Premium Pro (preventive AMD technology). image glitches and jitters and promises and low latency in HDR games). The model is sold in a 49-inch version, has a curvature of 1000R and a peak brightness of 2000 nits.
Announced last year, the Odyssey Neo G9 features Quantum Mini LED technology that is up to 40 times better than conventional LEDs.
The monitor has 1 million to 1 static contrast, 5120 x 1440 resolution, 32:9 aspect ratio, Core Sync lighting core.
Users can also adjust the "giant" screen to gain ergonomics. In addition, the product is multitasking, and Samsung practically guarantees two monitors in one (for example, it is possible to simultaneously connect two video sources).
The Odyssey Neo G9 can also connect to PS5 and Xbox Series X/S. However, it is not possible to reach 240Hz refresh rate, as consoles output at a maximum of 120 Hz. The launch is now available in white on Samsung's websites and at major retailers across the country.
Product for hardcore gamers
Marina Correia, Product Manager for Samsung Monitors, TecMundo That the Odyssey Neo G9 is a product for a very specific gaming audience. Because of the price, the monitor will certainly not reach a wide consumer market here.
"HE [Odyssey Neo G9] it's actually a flagship, so it's at the top of the pyramid of our products. The monitor is aimed at enthusiast gamers who like to own the most modern and up-to-date on the market. "It's a unique experience for those betting on new technologies."
The representative of the South Korean brand did not mention the numbers, but argued that Samsung is betting on the Brazilian market because it sees growth and feels there is demand for these products. "Brazil has grown a lot in that sense and there is a space for premium products," he argued.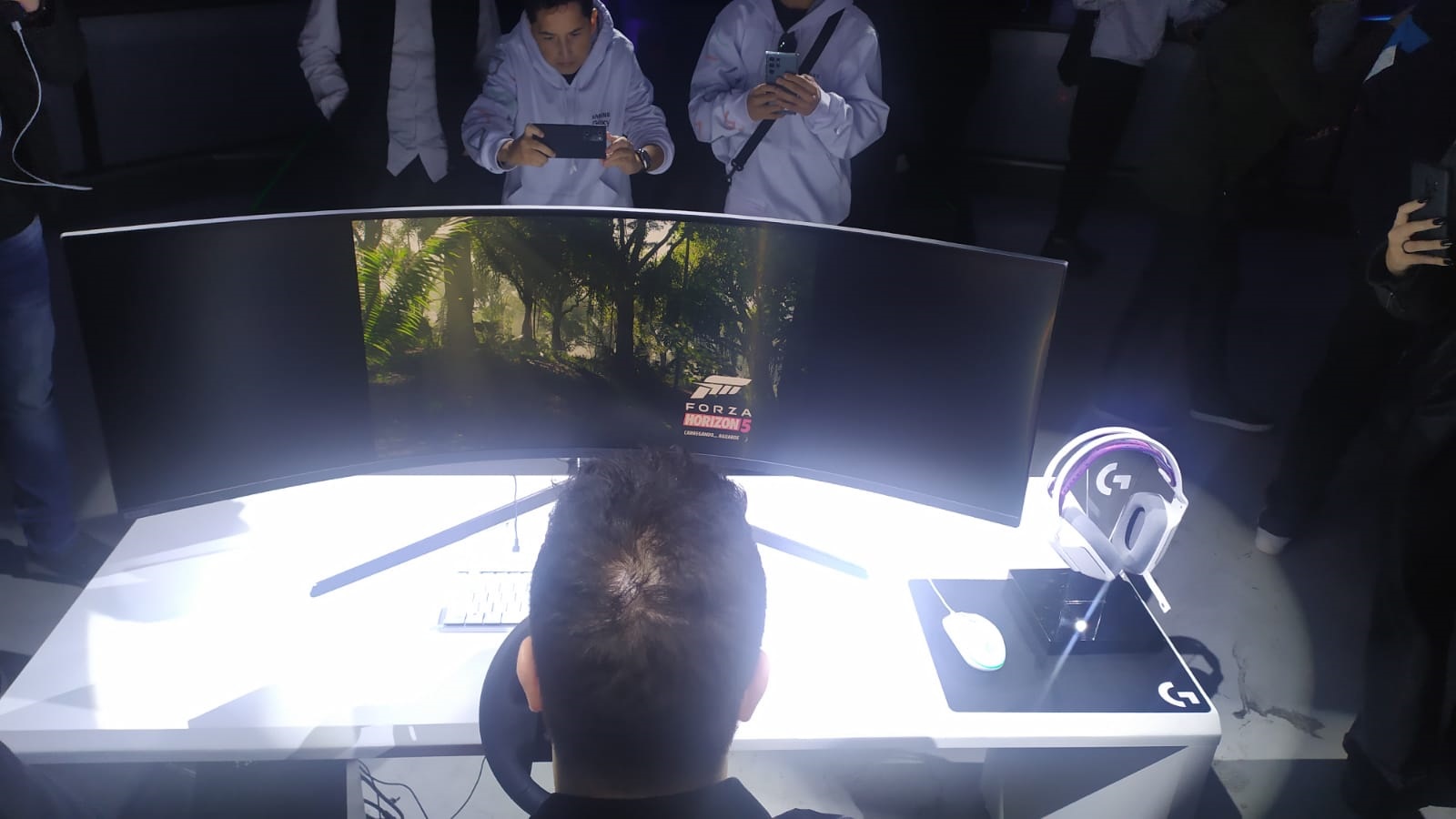 The Brazilian presentation of the monitor focused on promoting a team of professional gamers and content creators. Despite this, Correia pointed out that the launch was not aimed specifically at these audiences. "The focus is on those who want a super ultra-wide screen and want or need a lot of performance," he emphasized.
Source: Tec Mundo