This could be the fight of the century, perhaps bigger than Ali vs. Ali. Frazier or Ken vs. Ryu or Rocky Balboa vs. Ivan Drago, it's all about tech billionaires: Mark Zuckerberg against. Elon Musk.
The discussion and turn of events on social media took off when the owner of Meta responded on Twitter asking for a date.
Chronology of "combat"
It all started when Musk, the owner of Twitter, responded to a tweet that Meta was preparing to launch a new Twitter competitor called "Threads". He joked that the world was becoming "only under Zuck's heel with no other options," but then a Twitter user jokingly warned Musk about Zuckerberg's jiu-jitsu training.
"I'm ready for a cage match if he laughs," Musk tweeted Tuesday night.
Zuckerberg, CEO of Meta Platforms, the parent company of Facebook and Instagram, soon responded that he seemed to agree with Musk's proposal.
"Send me the location," Zuckerberg wrote in an Instagram story on Wednesday evening, which showed a screenshot of Musk's tweet along with another user's response urging the Twitter owner to "start learning."
The Verge reports that "Musk mocked Zuckerberg on Twitter with jokes for example, "Tsuk my 👅". During an internal meeting at Meta last week, product manager Chris Cox told employees the company believes the creators want a version of Twitter that is "normal and manageable," to applause. "I always thought that Twitter should be used by a billion people," Zuckerberg said during recent podcast interview with Lex Friedman.
Source: Digital Trends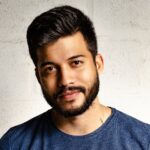 I am Garth Carter and I work at Gadget Onus. I have specialized in writing for the Hot News section, focusing on topics that are trending and highly relevant to readers. My passion is to present news stories accurately, in an engaging manner that captures the attention of my audience.