Comcast was the first ISP in the US to offer a product designed to keep you connected when problems arise. stormTrees fell or a customer experienced a localized power outage while starting Storm-Ready WiFi.
As storm intensity increases across the country (data show that hurricanes have gotten stronger over the past four decades), the need for a back-up connectivity solution is greater than ever. The new Storm-Ready WiFi device is equipped with cellular backup and a four-hour rechargeable battery, which is more than enough to keep customers up and running during the average two-hour outage that occurs in such cases.
"Storm-Ready WiFi gives customers the confidence to keep their home connected by providing uninterrupted connections with automatic failover. When there is a power outage, the customer's network automatically switches to backup cellular service so you can continue to use the Internet," says Comcast.
Storm-Ready WiFi also doubles as a Wi-Fi extender, providing a strong Wi-Fi signal in hard-to-reach corners of your home. The device works with Xfinity gateways to create a wall-to-wall mesh network that seamlessly expands coverage throughout a customer's home. Storm-Ready WiFi is also compatible with WiFi 6, which improves the quality of home Wi-Fi with faster speeds, lower latency, and higher throughput to power more devices in today's increasingly connected homes.
Key features of Storm-Ready WiFi:
Powered by Xfinity 10G network. The Xfinity 10G network at the heart of Storm-Ready WiFi delivers increased speed, capacity, reliability, and lower latency. Storm-Ready WiFi is just the start of a next-generation Internet experience pioneered by Comcast, with multi-gigabit speeds expected to roll out to markets across the country later this year.
UNINTERRUPTED AND UNLIMITED MOBILE DATA: Storm-Ready WiFi automatically switches to free unlimited mobile data during power outages. And its rechargeable backup battery keeps customers up to 4 hours of reliable operation.
Extended Wi-Fi coverage. In addition to providing redundant connectivity, Storm-Ready WiFi is one of the best Wi-Fi extenders on the market today, capable of delivering high speeds over Wi-Fi. It uses the Xfinity 10G network and is WiFi 6 compliant, providing an extra layer of strong and reliable WiFi coverage, helping to eliminate WiFi dead zones.
Quick and easy setup with automatic failover. Getting started with Storm-Ready WiFi is as simple as connecting it and completing the activation process in the Xfinity app. There is no activation fee. The device seamlessly integrates with the Xfinity gateway and client Wi-Fi network, as well as the Xfinity app, without having to change the network at home. Whenever WiFi Storm-Ready switches to cellular, customers are notified and their devices automatically keep connected.
Recycled materials. Comcast's commitment to sustainable innovation includes reducing the use of materials, increasing recyclability, and using recycled materials in products. Storm-Ready WiFi is Comcast's first device designed with recycled materials, and the chassis is made from 65% recycled plastic.
Great Value: For the low price of $7/month for 36 months, customers can purchase Storm-Ready WiFi, which is backed by WiFi expansion features that extend gigabyte speeds to every corner of the home, mobile connection backup, unlimited mobile data, and 4 -hour battery backup that gives customers the confidence to always be connected, even when the power goes out.
Source: Digital Trends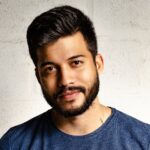 I am Garth Carter and I work at Gadget Onus. I have specialized in writing for the Hot News section, focusing on topics that are trending and highly relevant to readers. My passion is to present news stories accurately, in an engaging manner that captures the attention of my audience.