It's no secret that we spend hours in front of the mobile phone. There are so many things we can do with it that we inevitably spend more time on it than we should. Messages, audioemail, listen musicsee video, TV series and films, games… And what can we say about social networks, in which we also spend a lot of time. It is for this reason that it does not hurt to put yourself time limit on TikTok, Instagram or YouTube, to name the three most visited social networks.
Short videos of these three social platforms They are addictive. They last a few seconds and happen one after another. Time flies, and you have seen this more than once. you were there longer than you should have been in front of your mobile phone screen. To remedy this, social networks themselves have included tools that They will tell you when you exceed the time which you can pre-configure yourself. When this happens, you will have to take a break. You'll come back later for more videos.
To give you an idea: TikTok by default activates a time limit for users between 13 and 17 years old: 1 hour. For adult users, you can set time limits of several minutes, the recommended limit is 40 minutes. In the case of Instagram, you can also limit your usage time intervals of several quarters of an hour. Instagram's recommended duration is 30 minutes, although you can set it to just 15 minutes if you have that much time during a break or break. And on YouTube, you can also tell it to notify you when you've been from 15 minutes to 3 hours I am watching a video.
Activate Time Limit on TikTok
Let's start with the most popular social network. Platform where watch short videos without interruption. And some other direct ones too. Regardless, you can watch videos for hours without realizing that the clock is ticking. To better control what you devote to your holidays or leisure time, you can activate time limit on TikTok.
First, you don't have to calculate the time you spend in front of your TikTok screen. The application itself will tell you. You will see day by day how many minutes or hours you were on TikTok and compared with previous weeks.
To view a summary of your TikTok usage time:
Opens TIK Tak
Go to your Profile
Open the drop down menu in the top right corner
Enter Settings and privacy
Go to Contents and screen and select Screen time
Go down to Summary. Here it is
In the Screen Time section, you can customize three options related to the time limit you spend on TikTok. First, get notified when you have exceeded your minutes or hours limit which you can pre-configure yourself. Secondly, get a notification take a break. And finally also available go to sleep, warning when the time you previously specified arrives.
In the TikTok time limit, you can specify the same time. for every day or personalize it. For example, you might spend more time in front of a screen on weekends and less on weekdays. Breaks can be 10, 20 or 30 minutes. Or you can customize it with the hours or minutes of your choice. Finally, sleep time is indicated in hours and minutes. For example, 22:30 or 23:15. There it will depend on your sleep habits.
Set a time limit for Instagram
Instagram is also a very exciting application. You can spend hours and hours between photos, videos, stories and clips. So, besides limiting the time on TikTok, why not ask in the app itself Instagram will notify you at a certain time. We will schedule a reminder for this daily time limit. On the other hand, it also allows you to see the time spent on Instagram from its section. statistics or activity.
To see Your activitiesthat is, the time you spend on Instagram:
Enter instagram. Works only in mobile version
Click the icon profile Bottom right
Click on the menu in the top right corner to see the available options.
Enter Your activities
Scroll down until you see the option Time is up; elapsed time
You'll see time spent on Instagram by day during the current week.
Within Time is up; elapsed time You can enable two options to limit the time you spend on Instagram. First, it will notify you when you exceed certain hours or minutes. Secondly, reminders take breaks between video sessions. Rest breaks can be every 10, 20 or 30 minutes. And the Instagram usage limit is 15 minutes, 30 minutes, 45 minutes, 1 hour or 2 hours.
Limit the time you use YouTube
Since you can't have two without three, in addition to limiting your time on TikTok and Instagram, it doesn't hurt to control how much you spend on watch YouTube content. Its catalog is so wide and varied that you can lose track of time. But that's what notifications, notifications and reminders are for. As in the two previous examples, to view and activate the usage time limit you will have to use the button YouTube app on Android, iPhone or iPad. It has not yet been implemented on computers and other platforms.
To activate a break reminder on YouTube:
Open the application YouTube
Click on your profile picture
Enter Parameter
Go to General
Click the switch next to Remind me to take a break
Now indicates the frequency of reminders in hours and minutes.
Confirm your decision by clicking the button Accept
Every time the reminder frequency has passed, a message will appear on YouTube.
You can ignore the message by clicking on Close
Or better yet, quit YouTube and do something else.
From here you can also activate the option Get a bedtime reminder. You just need to tell YouTube what time you usually go to bed and when the time will come if you continue watching the video, a notification will appear on the screen. This way, you don't stay up late and accumulate dark circles under your eyes the next morning.
Interestingly, according to the official YouTube help, "If you change devices, pause the video for more than 30 minutes, or close the app or session, the timer will reset. The timer will not start when you see offline video or content sharing from your phone." On the other hand, to find out how many hours you spend on YouTube, just go to Profile > Watch time.
Source: Hiper Textual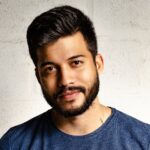 I am Garth Carter and I work at Gadget Onus. I have specialized in writing for the Hot News section, focusing on topics that are trending and highly relevant to readers. My passion is to present news stories accurately, in an engaging manner that captures the attention of my audience.