Google is expected to release Android 14 next Wednesday (4). According to data from Canadian phone operator Telus, the latest version of the operating system can be offered with Pixel 8 and Pixel 8 Pro mobile phones.
The new version of Android comes with significant new features that will increase the usability and customization of the device. Various features have already been seen in the testing phase.
Name of the new version of the operating system "Upside Down Cake" is a possible reference to the dessert name. Android 14 is expected to bring optimizations, improvements and new features. Check out the update's highlights below.
Customizable lock screen
Google took inspiration from Apple's iOS and made Android 14's lock screen even more customizable. The offering is similar to that found in Samsung One UI and allows you to change the visual style and usability of the section.
Here's a quick screenshot showing the new lock screen clock options in Android 14 Beta 3. pic.twitter.com/L8cjWsVls0

—Mishaal Rahman (@MishaalRahman) June 7, 2023
Possible Change the background, clock style, screen colors, add shortcuts and other important features directly from the region. This feature eliminates the need to unlock your mobile phone to access important features.
wallpaper creator
Android 14 has a wallpaper creation tool that uses emojis. The tool allows you to create a completely personalized background filled with Emoji Kitchen stickers.
The new Emoji Wallpaper app is available in Android 14 Beta 3 but it does not appear in Wallpaper and style by default yet. Google may enable this via a server-side update, but I suspect this will happen with the June Pixel Feature Drop announcement (emoji wallpaper… pic.twitter.com/I578nYKi1Q

—Mishaal Rahman (@MishaalRahman) June 7, 2023
More privacy when entering passwords
PIN filling is more private on the Android 14 lock screen. Now users can choose to hide password digits and prevent bystanders from being able to decipher the password.
More versatility
Google continues to invest in different device formats and in Android 14 is making the system even more suitable for larger screens (e.g. foldable devices and tablets).
Access limit for image galleries
In Android 14, the user no longer needs to access the entire photo gallery of an app. Instead, the system is now allows you to select a set of files that should only be shared with the program.
A MAJOR new privacy feature is hidden in Android 14 DP1. Do you all know about Photo Picker in Android 13? Many apps don't use this, but they may soon run out of options. You can use this to select the photos/videos you want apps to access, even if they want the entire gallery! pic.twitter.com/D22d9RCtXA

—Mishaal Rahman (@MishaalRahman) February 8, 2023
Dynamic fonts
The way Android 14 handles fonts allows non-linear font scaling up to 200% in supported apps. The function allows andview text in larger sizebut without breaking the program's interface in the process.
User preferences
Android 14 will also be able to show some features according to the user's preferences. Data such as date, metric system, calendar order can be changed according to the defined location.
Battery improvements
Google also needs to add some features that provide a slight battery life to devices with Android 14. Nothing too radical, just some more subtle changes.
When will Android 14 come to your phone?
Android 14 as always Google's Pixel line comes first for phones. It takes some time for partner companies such as Samsung and Xiaomi to release their own versions of the system.

Source: Tec Mundo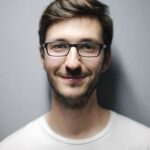 I am a passionate and hardworking journalist with an eye for detail. I specialize in the field of news reporting, and have been writing for Gadget Onus, a renowned online news site, since 2019. As the author of their Hot News section, I'm proud to be at the forefront of today's headlines and current affairs.