Latest images showing NY flooded following heavy rains that affected the city, leaving a number of safety questions.
And the truth is that these serious floods have left up in the air the possibility that the Big Apple could become the next Atlantis.
The study of small elevation changes across the city was published last week in the journal Science Advances. Researchers from NASA and Rutgers University recorded the city's rise and fall at different rates between 2016 and 2023 using a remote sensing technique called interferometric synthetic aperture radar (InSAR). This combines multiple 3D observations of a region to reveal changes over time.
Researchers found that the New York metropolitan area is sinking at an average rate of about 1.6 millimeters (0.06 inches) per year. Several locations throughout the city, including Arthur Ashe Stadium in Queens, the runway at LaGuardia Airport and Interstate 78 (including the Holland Tunnel) are sinking at rates of more than 2 millimeters (0.07 in) per year.
Some historical reasons explaining the flooding of New York
NASA also presents a historical argument and the geological nature of the area to explain the reality.
During the last ice age, which ended more than 11,000 years ago, much of the northeastern United States was covered in ice, the NASA publication explains; Much of New York sits on land that was once slightly raised and is now sinking again. Development also played a role. Some of the sunken sites, such as LaGuardia Airport, were built on landfills. The flooding comes at the same time as a worsening climate crisis, which has led to increased flooding due to rising sea levels and heavy rainfall. Sea levels around Manhattan rose more than 4 millimeters per year between 2000 and 2022.
"The city has long faced coastal flooding caused by both hurricanes and extratropical storms, but as seen with Hurricane Sandy in 2012, storm surges associated with severe weather events are becoming increasingly destructive due to continued increases in sea ​​level from the sea side," the study says. the authors wrote. "Relative sea level rise in the 20th century resulted in an additional $8.1 billion in Sandy damage that would have occurred a century earlier."
Source: Digital Trends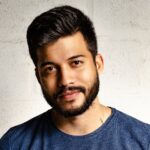 I am Garth Carter and I work at Gadget Onus. I have specialized in writing for the Hot News section, focusing on topics that are trending and highly relevant to readers. My passion is to present news stories accurately, in an engaging manner that captures the attention of my audience.