Samsung started rolling out today, June 30. Game Center inside you Smart TVs 2022, as well as the Smart Monitor series monitors. Devices that support the app will have access to a discovery page for services that include games. game streaming.
He mentions Samsung, Xbox, Nvidia, Google and Amazon among its main partners. This means subscribers to services like Xbox Game Pass (XCloud), GeForce Now, Stadia and Luna will be able to access their games directly from the cloud on Samsung Smart TVs and monitors.
"The Samsung Gaming Hub combines Samsung's leadership in streaming technology with our experience in creating the most advanced hardware in the industry, breaking down barriers to entry so people can simply play." – Explained Won-Jin Lee, president and leader of Samsung's services business team.
Gaming Hub also integrates other entertainment streaming services like Twitch, YouTube Spotify, making it easy for gamers to connect with other platforms with gaming content beyond games. Samsung says the Gaming Hub is compatible with "all of the most popular video game controllers."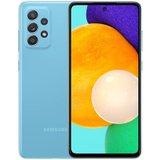 Source: Tec Mundo