Since the beginning of October last year, some Samsung mobile phones compatible with ultra-wideband (UWB) began to function as digital keys to unlock vehicles, but the function has so far been limited to South Korean Hyundai's Genesis GV60. website now TizenHelp listed, this Tuesday (12), a number of vehicles that become compatible Making drivers' lives easier.
Among the new vehicles being designed, in addition to the aforementioned GV60, the Genesis GV90; BMW models 1-8, Z4, X5-7, iX3, iX and i4; In addition to the Kia Niro SUV. It should be noted that, except for Hyundai cars, vehicles that are included in the Samsung feature do not have UWB technology, but only with NFC (proximity communication).
What functionality is included in Samsung's Digital Car Key service?
Using their smartphone as a vehicle key, drivers can lock and unlock their vehicle, open the trunk, start the engine and adjust the position of the seats and mirrors. However, all these applications still limited to South Korea for now. And Samsung has not confirmed when they will reach other international markets.
To use Samsung's Digital Car Key functionality, which also offers an integrated Secure Item (eSE) useful for borrowers, you must first download the Samsung Pass app on your smartphone. As for the application for use in the vehicle, it is necessary to get it from the support of every automaker.
Finally, it is important to remember that using it as a digital car key only works on the following models of the Samsung Galaxy series: S21, Note 20 Ultra, Z Fold 2, Fold 3, Flip 3 and also in the new Galaxy S22 series.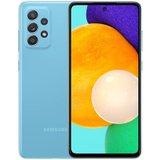 Source: Tec Mundo