If you are one of those who have more than one disk in your computer, of course in some cases you have made a mistake searching for a file and it is not the most intuitive way to distinguish them (by letters). Well, we're going to show you how to change that as you ride. Windows 11 they are like a folder and therefore everything will be much easier.
By doing this, for example, you can use much more descriptive names more than a single letter So for example you can search for whatever photos you have that way. And so, you can do the same for games, business data, and even music. Therefore, it is very effective to do what we are going to show so that everything is much more organized. That's yes, on the disk it's on OS (with letter C), better not to touch.
So you can mount disks as folders in Windows 11
This is what you need to do to reach the goal. And as you'll see, it's nothing complicated or dangerous… you should not be afraid of losing information at any time. Here are the steps you should take:
Open Windows settings as usual (for example, using the Win+I key combination),
Now access the section called Storage within System. In it, you need to click on Advanced storage settings.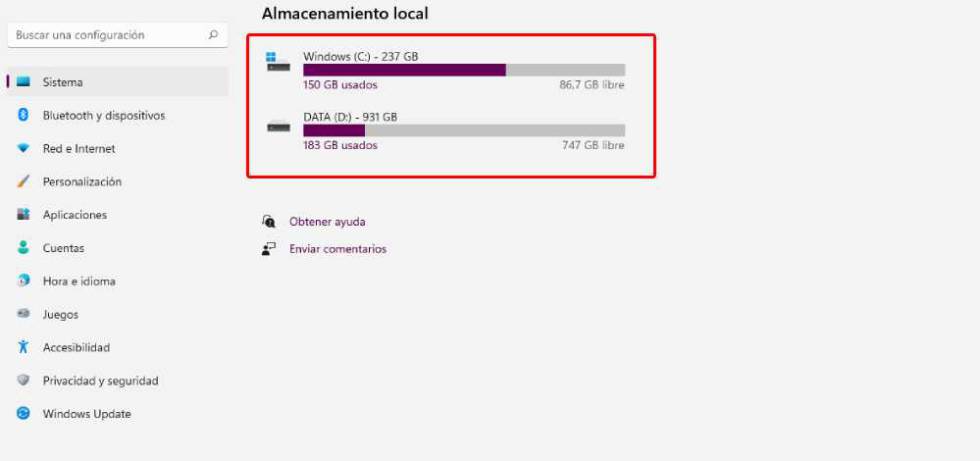 Click on Disks and volumes from the options you will see on the screen and find the one you want to use as if it were a folder. Select it and then click the Properties button. Then use the "+" option in the Routes section.
Use Browse to select the drive to use as the folder or select a specific drive for it (you can create one). Click OK.
You have completed these steps and you can repeat as many times as needed and with the different disks on your computer -everything you do can be undone-without the slightest problem.
By the way, you can also do with the ones we mentioned. external drivesthat's why the Windows 11 process we're talking about is hugely useful, and above all very useful for Windows 11 computing. That's why we recommend giving it a go, at least when mounting disks as folders. in the Microsoft operating system.
Source: Cincodias Elpais