iOS 16 was installed on 23.26% of iPhones worldwide in 9 days, according to analytics company Mixpanel.
iOS 15 is installed on 66.96% of devices, another 9.77% of iPhones are running iOS version.
Last year, iOS 15 was installed on only 19.3% of iPhones 10 days after release. A year ago, users were reluctant to switch to iOS 15 due to bugs that Apple fixed in the expected updates.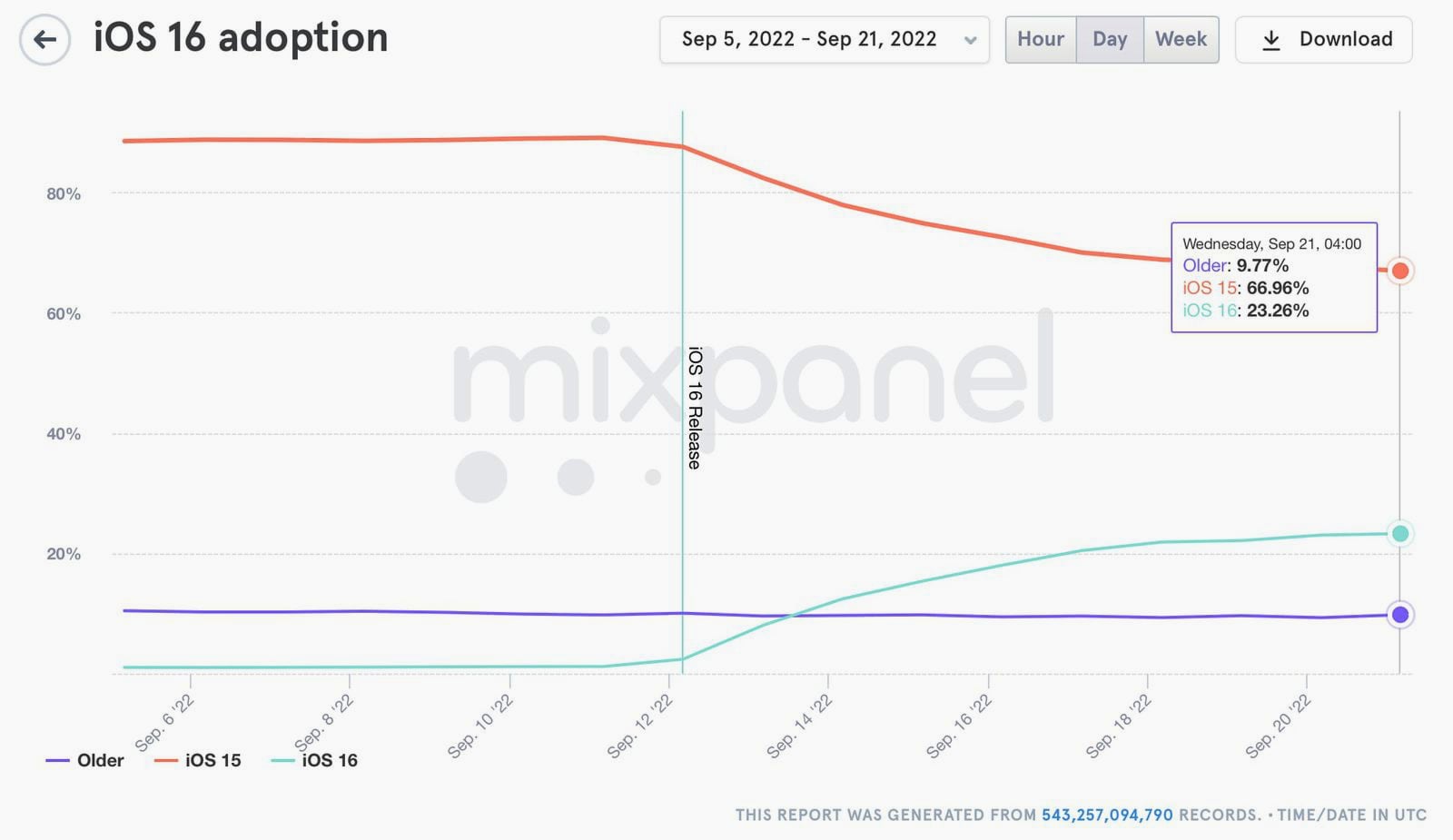 At the same time, iOS 16 brings a host of visual changes that encourage users to select their devices faster.
Apple allows downgrading from iOS 16 to iOS 15 for now. Last year, the company allowed iOS 15 to revert back to iOS 14 within four months of the release of the new firmware.

Source: Iphones RU