After 125 cases of questions in the mail, PM and reason, iPhones.ru decided to make this post to clearly answer a frequently asked question.
Question: Will an e-SIM work on an iPhone 14, iPhone 14 Pro, or iPhone 14 Max if they have a dual physical SIM card slot installed by default?
Answer: NO
For any dual sim iPhone of any generation, including 14, will not work with an electronic sim card. eSIM is completely blocked for all iPhone 14, iPhone 14 Pro, iPhone 14 Pro Max from Hong Kong, China and Macau with 2 physical SIM support.
If your iPhone has a dual SIM slot, you can't use an eSIM. There is no full support for eSIM in these iPhone models.
it no way including the service center. Not change the firmware or jailbreak and thus return eSIM support. You won't have an eSIM and there's absolutely nothing you can do about it other than buying other iPhone models.
Keep this in mind if you buy an iPhone imported through analog imports or on the "gray" market.
PS How to understand that your iPhone has support for 2 physical SIM cards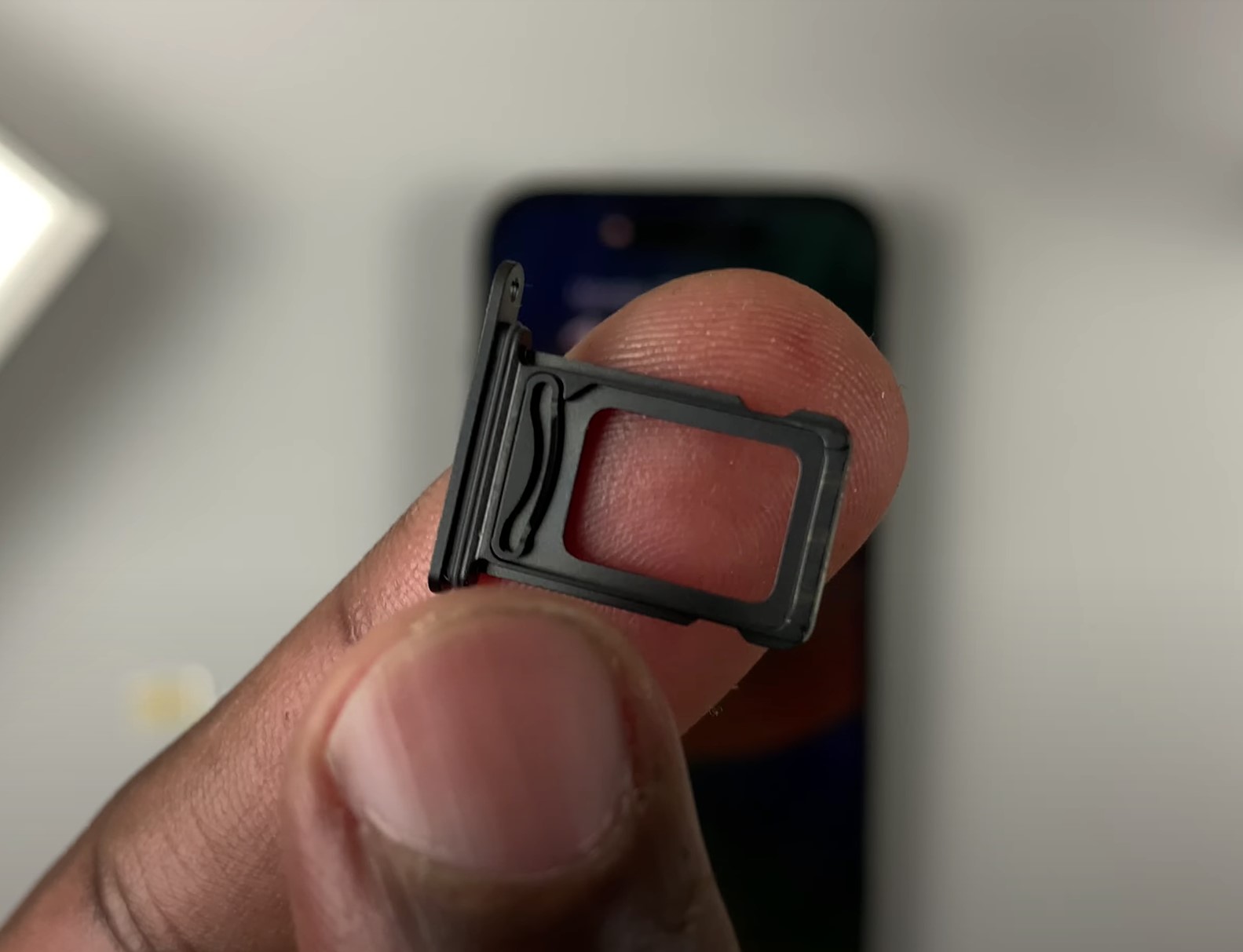 See spring? These are only two-way. Fragment from this video
one. Get a paperclip from your iPhone
2. Open the SIM card slot and pull out the carriage.
3. Take a close look at the carriage for the SIM card.
If there are asymmetrical notches on both sides with bevelled corners looking in different directions, and one of them has an internal clip, then you have a dual SIM iPhone. If only with one and there is no clamp – single-symbol.

Source: Iphones RU