Featured at Apple's WWDC 2022 event in June, HEThe new iPadOS 16 and macOS Ventura will be released on Monday, October 24. The information was released by Apple after the iPad Pro M2 was announced yesterday afternoon (18).
Check out which devices are getting their OS next week and some news!
New features in iPadOS 16
One of the new features of iPadOS 16 is, Stage Manager feature that lets you open multiple overlapping windows at the same time. The functionality specified for multitasking users automatically arranges open windows and makes it possible to leave them in different positions.
According to Apple, The new version of the operating system for iPads also brings improvements to the Messages and Mail apps.. The platform also includes new partner apps Freeform and iCloud Shared Photo Library.
Which iPads will get iPadOS 16?
iPadOS 16 will be available for free for iPad tablets (5th generation onwards), iPad mini (5th generation onwards), iPad Air (3rd generation onwards) and all iPad Pro models.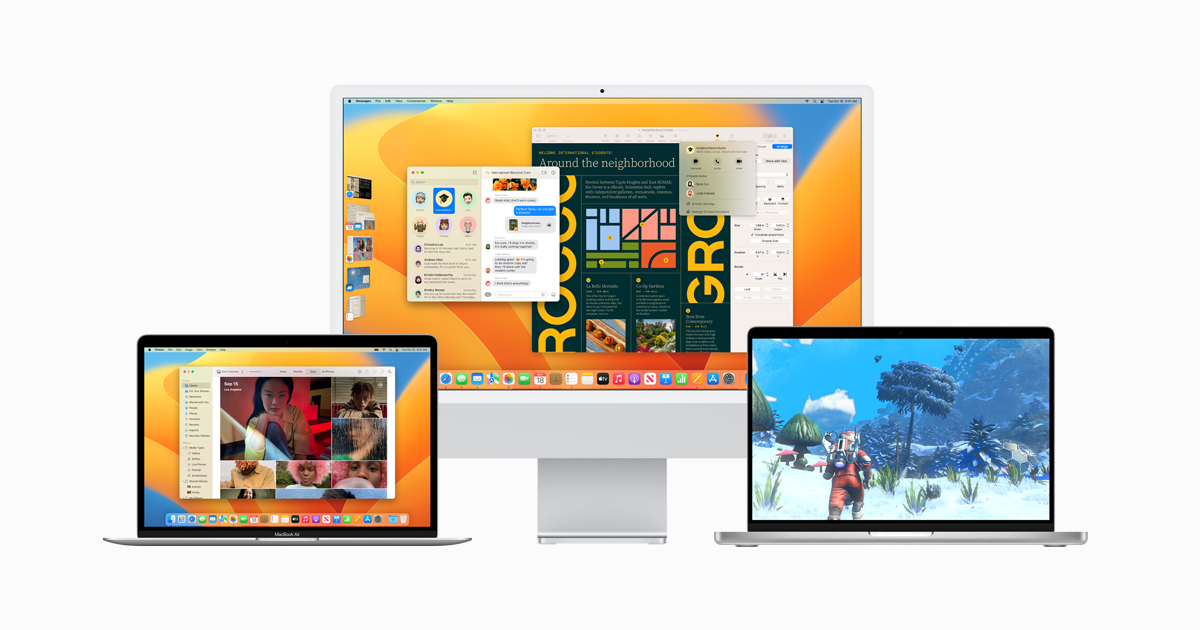 New features in macOS Ventura
Creating a standard across platforms, Apple will also bring Stage Manager to macOS Ventura. According to the brand, the operating system for Mac computers will get the new Clock and Weather apps.
Another innovation is the reorganization of the System Preferences area, which will now be called System Settings.. The menu will then look similar to the design of iOS for iPhones and iPadOS for iPads.
Finally, macOS Ventura will have important features for video calls. Continuity Camera allows users to use iPhone as a webcam, while Handsoff makes it possible to transfer calls from smartphone to Mac and vice versa.
Which Mac models will get macOS Ventura?
macOS Ventura is available for iMac, iMac Pro, MacBook Pro (models released after 2017), MacPro (models released after 2019), MacBook Air, Mac Mini (models released after 2018), and Mac Studio 2022.
Source: Tec Mundo