instagramBeing one of the most popular social media platforms in the world, it is constantly improving its platform with new functions and features. Recently, the company has announced several updates that improve the user experience and increase interaction between users. These updates include sharing stories in explore, an option to tag friends in stories, and the ability to schedule posts on the platform.
Additionally, Instagram improves moderation capabilities, allowing users to report inappropriate content and block other users. With these updates, Instagram demonstrates its commitment to improving the experience of its users and building a more positive and safe community on its platform. With a growing user base and an increasingly important place in the world of social networks, the company will continue to renew and develop its platform in the coming years.
Discover how to post Instagram Notes step by step and easily
Today we focus instagram notes, one of the innovations we are talking about. So what exactly are Instagram Notes? Basically, it's a tool that only lets you post 60-character text messages in the "Status" format. What's up. In fact, they appear in Direct messages As you can appreciate in the picture below: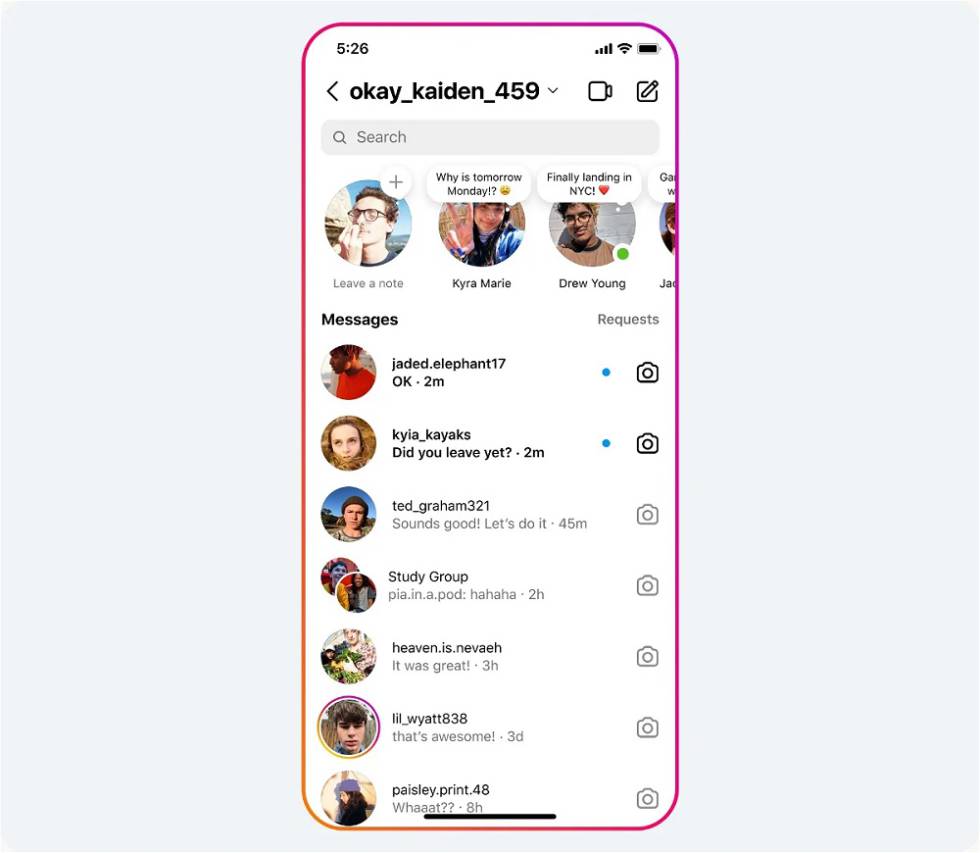 But how do you use Instagram Notes in the app? The steps are very simple:
Go to the top of the Direct Message inbox
Choose between Followers or Best Friends list
write the note
sticky paper
Like Stories, Instagram Notes posts will remain available on the platform for 24 hours. As already announced during the changes and updates, it will be possible to reply to these Instagram Notes or simply "Notes" before they are implemented on Instagram. Replies to these Notes will appear as Direct Messages; that is, they end up in the app's inbox.
Source: Cincodias Elpais