After several weeks of speculation, Google finally it was proposed to join the battle of chatbots with artificial intelligence. Mountain View has just announced Bardyour answer to ChatGPT based on LaMDA, its powerful and controversial natural language model.
The announcement of this new tool was made by Sundar Pichai, CEO of Google, in a company blog post. More details on its capabilities are expected at the AI ​​search engine integration event the company will be hosting this Wednesday.
According to the executive, Bard is available today to a small group of "trusted testers".. However, in the coming weeks, the ChatGPT alternative will become publicly available to a wider audience.
From what little has been seen in the shared images, Google's chatbot operation will be very similar to that used by ChatGPT. Users will be able to ask all sorts of questions, and the platform will take advantage of LaMDA to provide quick and understandable answers.
Pichai explained that, in principle, Bard will be launched using a lightweight version of LaMDA. This will allow the platform to function without requiring the full processing power that its natural language model provides. The executive indicated that they will use public feedback and their own investigations to offer "a high level of quality, security and reliability of real information."
Bard is an alternative to Google to compete with ChatGPT
One aspect that Google highlighted in its ChatGPT competitor is the ability to receive information from the network. Something that puts him in an interesting position considering the OpenAI chatbot doesn't pull real-time information from the internet and its knowledge is limited to events until 2021.
The Bard seeks to combine the breadth of knowledge about the world with the power, intelligence, and creativity of our great language models. It relies on information from the Internet to provide fresh and high-quality answers," Sundar Pichai explained.
But Google doesn't want users to interact with Bard in isolation.. The developers from Mountain View promise to integrate it into their popular search engine to further exploit the power of their powerful language model. Essentially, Google Search will do to Bard what Microsoft intends to do to ChatGPT in Bing.
"Soon, you will see AI-powered features in the search engine that extract complex information and different perspectives into human-friendly formats so you can quickly understand the big picture and learn more from the web—whether it's looking for additional perspectives like like blogs of people who play piano and guitar, or delving into a related topic, like steps to get started as a beginner. These new AI features will soon begin rolling out to Google search."

Sundar Pichai on integrating Bard into the Google search engine.
repositioning google
Bard's announcement is unsurprising, but it marks a dramatic shift in position at Google. In mid-December last year, residents of Mountain View they assured they wouldn't get out of hand to launch ChatGPT competitor. Their argument was that they were putting themselves at great "reputational risk" especially if their chatbot started giving wrong or outright false answers. Although the specter of controversy around LaMDA and the engineer who assured that AI had become conscious also flew by.
What is clear, however, is that the situation has changed enough in the last 45 days for the company to change its mind. Microsoft's Multi-Million Investment in OpenAI Added to Integration of ChatGPT and Other Technologies run in their products may have been directly related to this story.
It will also be interesting to see how developers can interact with Bard to implement it in their applications or tools. Sundar Pichai pointed out that access to the API of his generative language will be provided soon, originally amplified with LaMDA. But he elaborated: "Our goal over time is to create a set of tools and APIs that will make it easier for others to create more innovative AI applications."
Source: Hiper Textual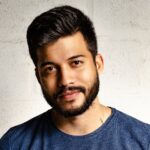 I am Garth Carter and I work at Gadget Onus. I have specialized in writing for the Hot News section, focusing on topics that are trending and highly relevant to readers. My passion is to present news stories accurately, in an engaging manner that captures the attention of my audience.