The National Telecommunications Authority (Anatel) released data on requests to block stolen mobile phones last year. In 2022, the number increased by 7% to nearly 1 million requestsshows the increase in smartphone thefts and robberies.
There were exactly 930,765 requests to block the International Mobile Equipment Identification, IMEI. Of these, 768,000 were banned by operators and 164,000 by public safety agencies. Anatel received 864,849 requests in 2021.
Most of the requests, almost half, came from the state of São Paulo, with more than 450,000. The figure is far from second place Rio de Janeiro with 110,000. Minas Gerais is closing the podium with a request to block 52 thousand IMEIs.
On the other side of the list, the three states with fewer device bans were Tocantins with just 772. Roraima and Amapá closed the podium with 1,139 and 1,417 IMEI blocks, respectively.
block IMEI
The user should record the police report (BO) and report the IMEI or line number when their mobile phone is stolen or stolen. Device blocking request can be made with the telephone operator. It is also important to block the chip.
Anatel points out that the number of blocking requests is an indicator of public safety data, but there are those who do not know that they can make requests. The IMEI is on the phone's box or receipt. If you don't have it, you can see it on the screen and take a note by dialing *#06#*.
Some states, such as Pernambuco and Bahia, have systems for people to register their cell phones to even prevent loss. Anatel recommends that it is important to check the IMEI on the website www.consultaaparelhoimpedido.com.br when purchasing a used device.
Source: Tec Mundo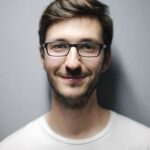 I am a passionate and hardworking journalist with an eye for detail. I specialize in the field of news reporting, and have been writing for Gadget Onus, a renowned online news site, since 2019. As the author of their Hot News section, I'm proud to be at the forefront of today's headlines and current affairs.