Good morning! To stay up to date this Saturday (25), Technology World took apart everything that happened this week (February 20-24). In addition to various news about technology and science, the world of entertainment and games was also very active during this period.
On Monday, the 20th, we reported that the police had shut down the two biggest anime pirate sites in Brazil. Netflix released its full March broadcast schedule on Wednesday, 22nd. This Friday (24), Meta announced ChatGPT's new competitor, LLaMA.
This was just an appetizer of everything rocking! Check out everything that matters most during the week below. To access all the news, just click on the links below.
1. Did you overdo it at the carnival? Discover 5 tips from Science to cure a hangover. Know the foods that can relieve your pain and understand the scientific reasons for it.
2. Police shut down two of the biggest anime pirate sites in Brazil. The police operation, called Operation Animes, confiscated computers, cell phones and other technological devices belonging to a university student living in Alagoas.
3. Check out all Netflix streams in March 2023. New episodes of Sex/Life, Sombra e Ossos and Cidade Invisível are among the highlights of the month on Netflix; Check out the whole list!
4. Bing with ChatGPT is now available for Android, iOS and is coming to Skype. The new Bing with ChatGPT is already rolling out to more Microsoft services and is now coming to Skype as well.
5. Lula advocates the regulation of social networks at UNESCO. President Lula (PT) has issued a letter advocating regulation of social platforms, which may include the spread of hate speech and fake news.
6. The virus catches transfers from the country's main banks via Pix. Users were surprised to see a higher value than entered at the end of the transaction by Pix.
7. State of Play: See the recap of the first event of 2023. State of Play brought news from Street Fighter 6, Resident Evil 4 Remake and more, in addition to PS VR2 games; see summary
8. ChatGPT from Facebook? LLaMA is announced by Mark Zuckerberg. The LLaMA language model announced by Meta is designed for researchers in the field of artificial intelligence and is thought to help develop such tools.
9. Is CrossFit bad? What does science say about activity? CrossFit provides health benefits, but activity needs to be properly tracked.
10. Ancient Roman sex toy found in England. A phallic object made of wood was buried in the moat of a Roman castle and was probably used for sexual purposes, according to the researchers.
Source: Tec Mundo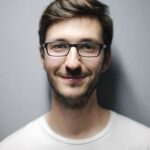 I am a passionate and hardworking journalist with an eye for detail. I specialize in the field of news reporting, and have been writing for Gadget Onus, a renowned online news site, since 2019. As the author of their Hot News section, I'm proud to be at the forefront of today's headlines and current affairs.