AMD vs. Intel This is one of the biggest debates among computer experts. Both companies always have new generations at work, so the last word is never said. To help you, we have compared both products against each other to see if a winner can be found.
You might be interested in this guide to the best processors or all things Ryzen 5000G and Intel Xe-HPG.
desktop computers
In the past, AMD processors were only the best option in the budget and entry-level segments of the market, but that was in 2019. Now, Intel is actually offering slightly better value with cheaper prices for its 12th Gen Alder Lake processors overall. But this does not mean that Intel is losing to AMD. In fact, its Core i9-12900KS is generally considered the fastest processor you can buy.
The most affordable AMD or Intel chips will set you back $40-60 for a couple of low power cores and clock speeds. The best mid-range processors will cost you between $200 and $350, while the best gaming processor costs around $600. If you want to speed up intensive tasks like video editing and transcoding, you can spend $600 to $1,000.
Both Intel and AMD have great processors for gaming and tasks like video editing and transcoding. However, neither Intel nor AMD have a single processor that would be the best in both cases.. The Intel Core i9-12900KS is great for productivity and gaming, outperforming the Ryzen 9 5950X in both categories, but AMD's Ryzen 7 5800X3D is much faster in gaming.
However, you don't have to buy the best to get a great processor for gaming or work. The $250-$300 Intel Core i5-12600K is the best processor you can buy. It's fast in gaming and performance, even outperforming AMD's Ryzen 5 5600X, which was our mid-range favorite.
Intel also releases many low-end processors in the $100 to $200 range, such as the Core i5-12400 and Core i3-12100. In fact, it was pretty easy for Intel to dominate this segment with their new 12th generation processors because AMD was seriously neglecting the budget segment. AMD finally updated its budget offerings in April with the addition of processors such as the Ryzen 5 4500 and Ryzen 5 5500, but these processors have not been received very favorably due to their pricing and use of older architectures.
If you're planning to build a cheap system without discrete graphics, Intel is pretty much your only option. The current AMD Ryzen 5000 APU line starts with the Ryzen 5 5600G, which costs almost $200. While integrated Intel graphics are typically slower than AMD, the Core i3-12100 with integrated graphics is cheap, fast enough, and pairs well with an upcoming mid-range GPU.
Fast forward to date, AMD has confirmed that its next generation Ryzen 7000 processors will arrive on September 27th. They offer features such as DDR5, the new Zen 4 architecture, and increased clock speeds. AMD claims these will be the fastest processors on the market, but we'll have to wait for third-party reviews to find out if that's the case.
In the meantime, Intel is preparing its 13th generation Raptor Lake-based processors, which at the moment look like more powerful versions of Alder Lake. Intel hasn't said much about the architectural improvements, but has said Raptor Lake won't be in the new process, meaning the new processor probably won't be as drastic an upgrade as the Ryzen 7000 could have been.
high quality table
If you want to use your computer for heavy high-resolution video editing, video transcoding, or any other resource-intensive task that may require a lot more power than the best conventional processors can offer, then high-performance desktop processors (or HEDTs) may be right for you. what you need.
Both AMD and Intel have their options on this spectrum with more cores and threads. However, the AMD variants remain the most feature-packed and economical. Intel's HEDT line goes all the way up to 18 cores and 36 threads with the 10980XE, but even if you can find them available, they often cost well above the $980 MSRP.
While technically a 10th generation processor, the 10980XE and its X-series Core i9 brethren are based on Intel's now "legacy" Cascade Lake-X technology and therefore have far fewer features than older models. from Intel. It's still a powerful processor, but given AMD's alternatives, it's hard to recommend.
AMD's mainstream AMD 5950X already competes well with the sub-$800 10980XE, so it offers much better value for money. But if you need extra performance, the possibilities are endless.
Third generation AMD Threadripper processors offer 24, 32 and even 64 cores with support for twice the number of simultaneous threads while maintaining clock speeds around 4 GHz.
If your software can take advantage of all those extra cores, AMD Threadrippers offer unmatched performance, barring obscenely expensive server processors, so they easily outperform Intel's competitors.
They also support more PCIExpress lanes (64 versus just 44 for Intel alternatives), making them more suitable for larger storage arrays.
No one here was talking about cheap: the 3960X, 3970X, and 3990X cost $1,400, $1,850, and $3,600, respectively. However, if they can make your work more efficient and even more profitable in the long run, it might be worth the cost.
In addition to high-performance processors, Intel and AMD have server processors. AMD has a third generation AMD series. The AMD Epyc 7763 server processor has 64 cores and 128 threads, 256 MB cache and runs at 3.68 GHz.
Intel doesn't have anything like this in their Xeon server processors. The Intel Xeon W-3275 is the most impressive of them all, with 28 cores and 56 threads, 38.5 MB of cache, and a maximum Turbo speed of 4.6 GHz.
Intel will release its Sapphire Rapids Xeon processors next year, based on the Intel 7 manufacturing process also used in the Alder Lake desktop platform.
While massively powerful, an Intel Xeon processor or an AMD Epyc processor can be more of a pain than what it offers. If you're not going to use one of these in a data center, you're better off choosing one of AMD and Intel's HEDT offerings for maximum multi-threaded performance.
laptop processors
The laptop market is a different story. Most of what you find is based on multiple generations of Intel processors and integrated graphics. As a Dell rep once said, Intel's portfolio is huge compared to AMD, and its current lineup of laptops and the processors they include are better than ever.
Where Intel desktop processors seem to have slowed down, laptops have gone in the opposite direction. Ice Lakes has introduced a more efficient design with much more powerful 11th Gen graphics.
In addition to providing enough performance to test electronic sports games at around 60fps without the need for a graphics card. The 11th generation Tiger Lake mobile processors go further, as does the one found in the Acer Swift 5.
For even more power, Intel offers Tiger Lake H processors. These high-performance chips use the Tiger Lake design but push the limits of power to provide higher clock speeds and more cores.
You can find Tiger Lake H processors in high-end gaming laptops like the Razer Blade 15. As of mid-2021, you could find many PCs using the 10th generation Intel processor based on the Comet Lake design. These machines are often discounted compared to their Tiger Lake H counterparts.
The wide range of options and manufacturing support means most laptops still offer an Intel processor as standard, but as with desktops, AMD is also making headway.
The Acer Swift 3 and the 15-inch Surface Laptop 3 were some of the first examples of AMD's recent mobile breakthrough, and while they weren't stellar, they showed great promise.
That momentum has continued from 2020 with stronger offerings like the Asus ROG Zephyrus G14, which served as a launch pad for AMD's new Ryzen 4000 laptop chips.
In July 2020, Lenovo updated its Legion gaming laptops with Ryzen 4000 mobile processors and paired them with RTX 20 series graphics. Now there are dozens of options worth considering.
AMD announced its Ryzen 5000 mobile processors at CES 2021, introducing the new Zen 3 architecture for thin and light laptops. You can find these processors in laptops such as the HP Pavilion Aero 13 and HP Envy x360 15.
Anandtech saw the 35W Ryzen 5980HS reach the performance levels of the desktop Ryzen 5 5600X during benchmarks, far outperforming the Ryzen 4000 and any other processor Intel has to offer. Much like the desktop Ryzen 5000, it looks like the new mobile lineup will be ahead of its competition.
Other benchmarks show equally impressive performance. The octa-core Ryzen 9 5900HS outperforms the Intel i9-10980HK, which is one of the most powerful processors. AMD chips compete with Intel in laptops. However, you are more likely to find an Intel processor, making this market an easy win for the blue team.
AMD and Intel both offer solid performance for work and play, and there's a lot more to consider when buying a laptop than just the processor, so you should check out the models separately. This is especially important in 2021, when the Ryzen 5000 mobile platform is challenging Intel and its throne.
But then which one is best for you?
For everyday web browsing, watching Netflix, and answering emails, Intel and AMD will give you great performance right out of the box. However, there are certain tasks where one manufacturer's options will work better than another.
Whether you want to work on intensive multi-threaded tasks like editing or transcoding videos, or multitasking with dozens of browser tabs open, AMD processors are faster and more economical.
The Intel processors are not bad, but you will have to pay more for the same performance, although it may be worth it if you really need Thunderbolt 3 and are looking forward to new versions.
Whether you're working and playing on your desktop or even just gaming, AMD Ryzen 5000 processors are still the best option. Everything from the 5600X to the mighty 5950X offers the best in gaming performance and performance.
Intel options are becoming more available to make them more competitive, which may make them worthy of your attention, but AMD has the edge as a natural powerhouse.
If you are going to buy a laptop, the situation is a little different. Intel Tiger Lake offers the best integrated graphics options, and Tiger Lake H processors can do more. However, Ryzen 5000 chips with Zen 3 cores are also great and very efficient.
The crown of mobile processors now belongs to Intel, but the upcoming Ryzen 5000 looks very competitive. We advise you to look at reviews of computers in general, and not just focus on the processor, to get a complete picture of which laptop is best for you.
The good news is that there really isn't a bad option; the best solution is to choose an inexpensive, affordable and compatible processor with existing components.
Source: Digital Trends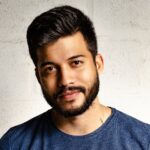 I am Garth Carter and I work at Gadget Onus. I have specialized in writing for the Hot News section, focusing on topics that are trending and highly relevant to readers. My passion is to present news stories accurately, in an engaging manner that captures the attention of my audience.