Additional productive artificial intelligence (AI) capabilities will be available to Google Workspace users., Gmail, Docs, Sheets, and other productivity tools. The news was announced by the Mountain View company this Tuesday (14).
With the new tools, it will be possible to automatically generate email text for a limited number of selected Workspace subscribers. For this, simply give the instructions to the technology, which works similarly to the famous ChatGPT. open robot.
For example, when you enable the function and type "create an email draft for the team", Gmail will compose the text in seconds and display it sequentially. From there, the user can edit the AI-generated note, convert it to a bulleted list, or ask the software to try again if they don't like the result.
A similar resource can be found at Google Docs. auto text typing, where the user has the opportunity to improve the draft, delete it or ask the AI ​​to redo it. In other Workspace apps, you'll be able to create formulas in Sheets, create images from text in Slides, and much more.
Features For Developers
You Google's new productive AI capabilities it will also be made available to developers interested in testing more advanced language models. In this case, the offer API PaLMIt was announced by the technology giant in April last year.
Similar to OpenAI's GPT series, this API is capable of performing different types of tasks for creating and editing text. It can be used as a direct competitor to ChatGPT in the development of a conversation bot to summarize texts and even generate programming codes.
To make it easier to use PaLM in training specific tasks, Google launched MakerSuite, which lets you develop prototypes of custom models. The tool helps to build a more user-friendly AI engine and is available to the browser via Google Cloud.
The search giant also announced the expansion of productive artificial intelligence support on the platform. Vertex AIadds new machine learning models created by Google Research and its subsidiary DeepMind. Another innovation is the platform. Productive AI App BuilderProviding ready-made templates to build AI applications in "minutes or hours".
When will it come for everyone?
AI features for Gmail, Docs, and other Workspace apps will be gradually rolled out to Workspace subscribers, business and education users. Selected testers in the United States will have early access to some of the new features in early March. CNBC.
Auto-write functions will be the first to be offered to the group. Then, while initializing rendering resources and other tools the general public will only have access at the end of the yearprobably.
Big tech didn't disclose whether the tech would be included for free in existing packages or if an additional fee would be required to use it.
Source: Tec Mundo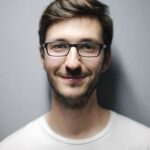 I am a passionate and hardworking journalist with an eye for detail. I specialize in the field of news reporting, and have been writing for Gadget Onus, a renowned online news site, since 2019. As the author of their Hot News section, I'm proud to be at the forefront of today's headlines and current affairs.