Giant historical samples of human microbes are being frozen in Mount Everesteven the cold that a Sherpa or a professional climber left in those ancient ice.
This is backed up by new research from the University of Colorado Boulder, which shows that resistant microbes can survive harsh conditions at high altitudes and remain dormant in the soil for decades or even centuries.
The results were published last month in Arctic, Antarctic and Alpine research, a journal published on behalf of the Institute for Arctic and Alpine Research (INSTAAR) at CU Boulder.
"There is a frozen human signature in the Everest microbiome, even at this altitude," said Steve Schmidt, lead author of the paper and professor of ecology and evolutionary biology.
"If someone even blows their nose or coughs, it can show up," Schmidt said.
What impressed them, however, was that some of the microbes that evolved to thrive in warm, humid environments like our noses and mouths were hardy enough to survive dormant in such harsh environments.
At high altitudes, microbes are often killed by ultraviolet light, low temperatures, and low water availability. Only the most resilient creatures survive. Most of them, like the microbes carried by humans to high altitudes, hibernate or die, but there is a chance that organisms such as Naganishiya grow briefly when water and a perfect beam of sunlight provide enough warmth to help it thrive for a moment.
Researchers do not expect this microscopic impact on Everest to significantly affect the environment as a whole. But this work has implications for potential life far beyond Earth, if humans one day set foot on Mars or beyond.
"We could find life on other planets and cold moons," Schmidt said. "We have to be careful to make sure we don't pollute them with our own."
Source: Digital Trends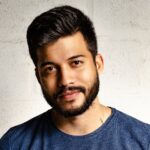 I am Garth Carter and I work at Gadget Onus. I have specialized in writing for the Hot News section, focusing on topics that are trending and highly relevant to readers. My passion is to present news stories accurately, in an engaging manner that captures the attention of my audience.