Chinese search engine Baidu has officially unveiled its artificial intelligence chatbot Ernie Bot this Thursday (16). However, the presentation of the platform disappointed investors and was reflected in the shares of the technology company.
Instead of showing Ernie Bot's performance in real time, the conference showed pre-recorded videos of the chatbot.. The material featured a tool that did mathematical calculations and created a video and an image from text prompts.
The lack of an Ernie Bot release date for the general public has also puzzled investors.. The chatbot will only be available to a select group of users who will receive an invitation this Thursday.
ERNIE Bot is a versatile model that can generate text, images, audio, dialect speech and video.#baidu #ERNIEBot #THERE #generativeAI pic.twitter.com/NUX4MhBvkz

— Baidu Inc. (@Baidu_Inc) 16 March 2023
Companies and developers aiming to include the tool in their products will have to open a claim on Baidu's cloud storage service. A slightly different strategy than expected for presenting a product to the corporate world.
"Apparently the presentation was more of a written monologue than an interactive session as people expected. "The lack of a release date probably created a negative feeling," said Morningstar analyst Kai Wang.
Worth mentioning OpenAI's North American competitor, ChatGPT, was made available to the public for free in November 2022.. With financial support from Microsoft, the platform was recently included in the Bing search engine and Edge browser.
The Chinese answer to ChatGPT?
Baidu is seen as the only Chinese major tech capable of creating a chatbot to compete with ChatGPT.. As previously announced by the company, Ernie Bot was created from an artificial intelligence-driven deep learning model.
During the presentation, Robin Li, CEO and co-founder of the Chinese company, said that the platform disclosure was a "market requirement". Besides, the administrator stressed that the chatbot "is not a tool for conflict between China and the US".
After the Ernie Bot conference, Baidu shares fell as much as 10% on the Hong Kong stock market. While the shares of the Chinese giant closed the day with a 6.4% decrease, there was a loss of more than 3 billion dollars in market value.

Source: Tec Mundo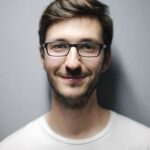 I am a passionate and hardworking journalist with an eye for detail. I specialize in the field of news reporting, and have been writing for Gadget Onus, a renowned online news site, since 2019. As the author of their Hot News section, I'm proud to be at the forefront of today's headlines and current affairs.