Bloggers with millions of subscribers and members of Dom-2 advertise a fake store selling iPhones, Izvestia writes.
The store's ads were mostly frequented on Instagram stories (the social network belongs to the Meta organization, which is recognized as extremist and banned in the Russian Federation). The video contained a link to a store where you could buy Apple equipment at prices 2-3 times the market.
incredible pastime Isabel Zagfarova (1.9 million subscribers), Ruslan Bargaev (2.5 million subscribers), Ekaterina Kozlova (1 million subscribers). Also, the advertisement was published by the participants of Dom-2 Alexandra Cherno (200 thousand subscribers) and Christina Bukhynbalte (243 thousand subscribers).
All the victims lost money for the same reason: they transferred money through Sberbank Online, in response they were sent a track number, then they killed that the parcel was delayed due to the situation in Ukraine, but they simply blocked it.

The store page often does not arouse suspicion. She counted 127 thousand subscribers and 2 publications, however, comments on them were closed.
The prices for the device were very low. For example, iPhone 11 Pro was sold for 15 thousand rubles. Such a price tag was explained by "direct deliveries from America."
When subscribers wrote to bloggers and reported scammers, they simply blocked them. At the same time, in the promotional video, bloggers defended that they themselves bought phones in this store and brought them to them, so he checked.
The fake store account has been active since autumn 2021 and is still available. We invite you to award a card for transfer and a phone number. He is a resident of St. Petersburg Alexander Velichkin. According to his stepfather, the guy is now "resting in Kazakhstan."
Velichkin himself told Izvestia that "some funds" were indeed being received on his account, but this did not bother him. He "has been trading cryptocurrencies for about a year, where all transfers are anonymous."
In his opinion, it could be a real scammer and, with the help of other people's details, withdraws money flows into cryptocurrency. Velichkin has already given the investigators an explanation on this matter.
Among Velichkin's friends is Denis Vyacheslavovich Egorov. His initiatives also came across to victims when they transferred money to scammers. Egorov's father said that the police had come to his son more than once. According to him, scammers took over his son's personal account of Sberbank.
Bloggers can only be sent to an administrative notebut for this you need to find an explanation that the person knew that he was dealing with scammers.
* the social network belongs to the Meta organization, recognized as extremist and banned in the territory of the Russian Federation [Известия]

Source: Iphones RU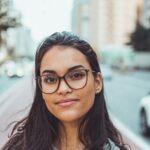 I am a professional journalist and content creator with extensive experience writing for news websites. I currently work as an author at Gadget Onus, where I specialize in covering hot news topics. My written pieces have been published on some of the biggest media outlets around the world, including The Guardian and BBC News.